Hey metalheads,
Today is a special day, since I started DutchMetalManiac exactly three years ago.
So, first of all, I want to thank some people for the past 3 years and, hopefully, for a long future: my love Robin for supporting me, current DutchMetalManiac writers Julia, Joost, Glenn, Alessandro, Martijn, Henric, Don, all former writers, all bands, labels, promoters, venue's we are working with and of course you, all the readers of DutchMetalManiac's content, thank you!
To celebrate the fact DutchMetalManiac exists three years we also have a contest for you about one of the bands in this part of Promoting Bands!
Missed the earlier parts of Promoting Bands? Or want to read them again? Here they are:
Part 1
Part 2
Part 3
Part 4
Part 5
Part 6
Part 7
Part 8
Part 9
Part 10
And, as always, don't hesitate to send us an email, Facebook or Twitter message when you want to be featured in Promoting Bands!
\m/
Tim van Velthuysen
1. Protokult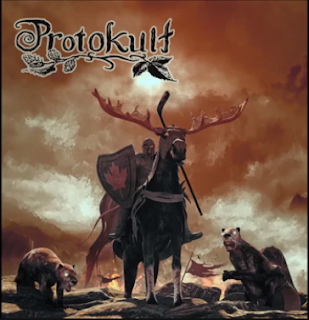 Hailing from Canada, folk metallers Protokult started in 2003 and already released two full-length's and two EP's. Their latest full-length, No Beer In Heaven, is already released since 2014. In 2016 their latest EP, The Dark Stumble Home was released and now they are preparing their third full-length. They have a Kickstarter campaign going for the upcoming full-length, so when you want to check it or support them, you can do so here. Below you can watch their video for Oy Kanada!
Protokult Official Website
Protokult Facebook
Protokult Twitter
2. FS Projekt
FS Projekt is the fantasy-metal project of Efes (a.k.a. FS) coming from Moscow, Russia. His music has something original, epic and powerful, which you can hear in Kredo Tvoyo (Thy Creed) below. In my opinion the term fantasy-metal fits the music of FS Projekt perfect, because the music has that magical, epic touch fantasy has. The fact he sings in Russian, which I can't understand, gives it an extra mysterious touch, which is very nice. If you like something more different than usual, give FS Projekt a chance, you will be surprised!
FS Projekt Official Website
FS Projekt Facebook
FS Projekt Twitter
3. Sorrows Path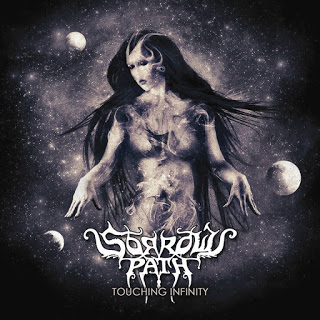 The doom metallers from Sorrows Path already have a history since 1993, but are still doing their thing, in a very nice way! Resurrection (2006), The Rough Path Of Nihilism (2010) and Doom Philosophy (2014) are the three full-lengths these Greeks have released so far, but there is news! In september, their fourth album will be released. It's called Touching Infinity and will be released via Iron Shield Records. It will also feature Thiago Oliveira (Warrel Dane) as a guest guitarist. The cover of Touching Infinity, which is done by Nikos Marko (Rotting Christ) can be seen above. So, mark September 22 in your agendas! Below you can listen to Sorrows Path's Everything Can Change.
4. Rise Of The Wood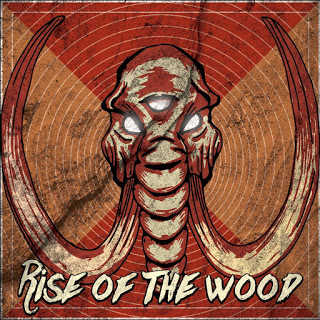 Five guys from Westland, The Netherlands are making their stoner metal since 2015 under the name of Rise Of The Wood. Their first, and only to date, music video for the track Hell Yeah (which you can see below) let you see, and hear, Rise Of The Wood knows how to play their music in a great way. So, even while they are relatively new, in my opinion, Rise Of The Wood is a band who can get big. On their Facebook page they said they were in studio, so be sure to follow Rise Of The Wood!
Rise Of The Wood Official Website
Rise Of The Wood Facebook
5. Protosequence (+ contest!)
From Edmonton, Canada here are the tech prog death metallers of Protosequence! They have already released their debut in 2016, which is called Schizophrene and on August 18th their follow-up EP, called Biophagous, will be released. Below you can already watch the lyric video for a track of Biophagous, it's called Parasitic.
As I already mentioned in the intro we have a contest to celebrate the fact DutchMetalManiac exists three years. So about that contest:
You can win Biophagous, the upcoming EP from Protosequence!
Take the following steps to enter for your chance to win:
1. Like DutchMetalManiac's Facebook page
2. Share this post via our Facebook (be sure to share it public, otherwise we can't see it)
3. Comment on this post on our Facebook to let us know you want to win!
The contest will close on August 3rd, good luck everybody! m/
Protosequence Facebook
Protosequence Twitter
6. Madmans Esprit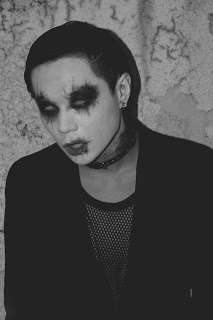 Kyuho from South Korea was the sole member of Madmans Esprit for a long time, now, Kyuho has moved to Germany and Mario joined him on guitar. Madmans Esprit's music can be described as black metal, but they do give it their own special touch. To date, they have released one EP (I Just Want To Sex With You), one demo (self-titled) and one full-length (Nacht) and wow, what a music, what a voice! Kyuho's vocals, clean and screams, are very nice and really fitting the music. Very recommend to follow this band! Want to check it first? Below is their video for My Little Dark Paradise.
Madmans Esprit Official Website
Madmans Esprit Facebook
7. The Order Of Chaos
The Order Of Chaos, four men and their powerful frontwoman Amanda Kiernan from Canada had already released The Order Of Chaos (2009), Burn These Dreams (2011) and Sexwitch (EP, 2012) before releasing their latest effort to date in 2015, which is called Apocalypse Moon. You can stream Apocalypse Moon below and read a review I did about earlier here.
The Order Of Chaos Official Website
The Order Of Chaos Facebook
8. Cold Snap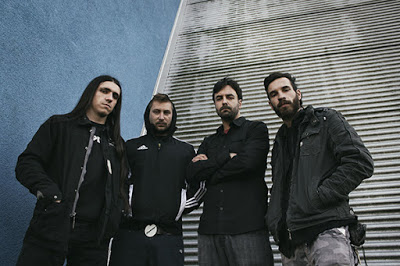 These groove metallers from Croatia are doing a great job! I first heard them when I was reviewing their latest album to date, called World War 3, which you can read here. After Mea Culpa (2005), Empty Promises (2008) and Perfection (2010), World War 3 was released in 2014. I also interviewed their bass player Zoran 'Zoki' Ernoić here. Below you can check their video for Monster, a track of the World War 3 album.
Cold Snap Official Website
Cold Snap Facebook
Cold Snap Twitter
9.Zeal & Ardor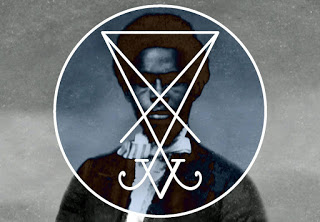 Combining slave music and black metal in a way which is nice to listen to, is that possible? It sure is! You aren't sure yet? Listen to Zeal & Ardor, you will be surprised about their music. Below you can listen to their new album Devil Is Fine, which is released on March 1st. This is a combination of music styles which are very different compared to each other but Zeal & Ardor mixed it perfectly in their music.
Zeal & Ardor Official Website
Zeal & Ardor Facebook
10. Moker

I already mentioned these death metallers from Belgium in an earlier part of Promoting Bands (here) a while ago, but they're back! After Translating The Pain (2007), Total Domination (2009) and Satan's Den (2014) Moker will release their 4th full-length, Home Invader, later this year. Below you can already watch their video of one of the tracks of Home Invader, Held Hostage.
Hi!
I'm Tim van Velthuysen and I started DutchMetalManiac back in 2014. I'm 29 years old and I live in Nijmegen, The Netherlands. Of course, I like metal, but I can also appreciate other musical styles.
In addition to DutchMetalManiac I also have a personal website on which I'll post various things that won't fit on DutchMetalManiac, but might be interesting for you as well. It's in Dutch though.