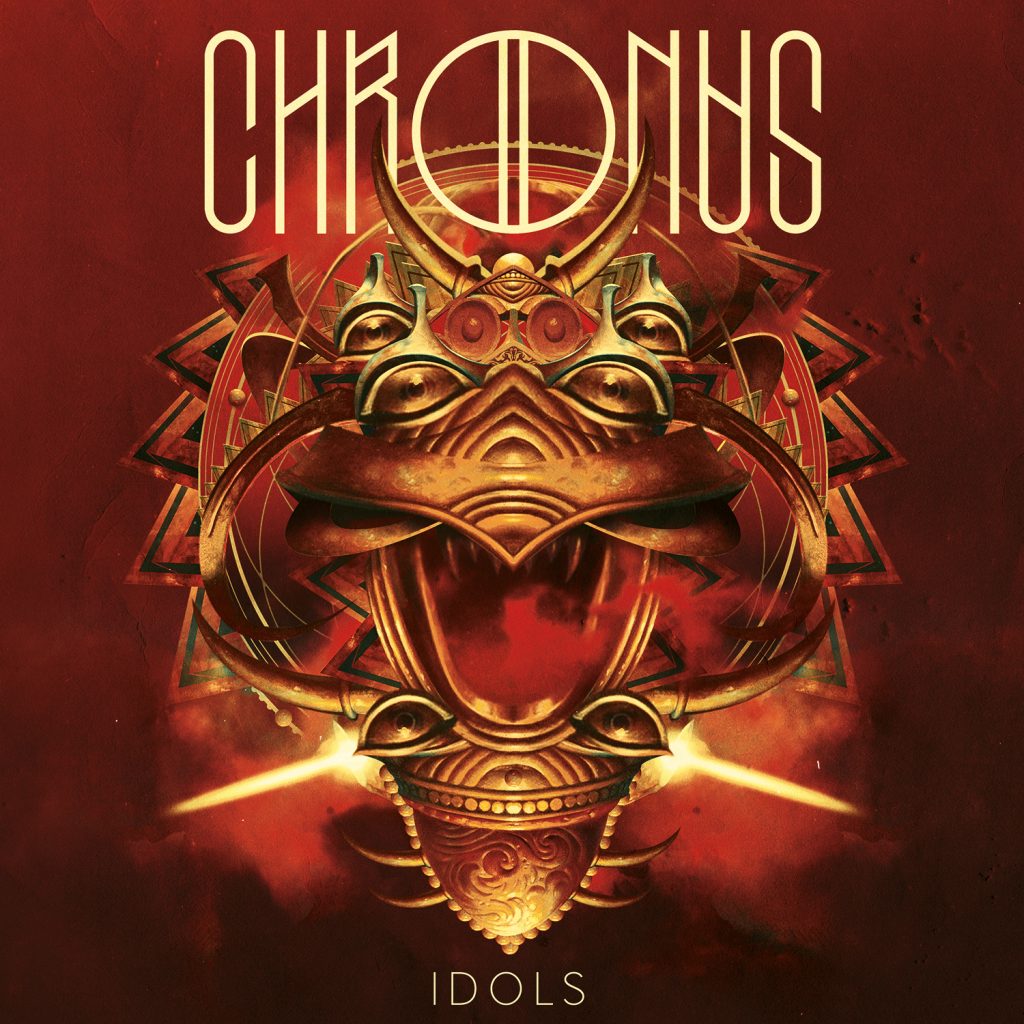 Swedish quartet Chronus released their newest opus, Idols, already some time ago in Europe (April 24th) and in the US (May 8th), but better late than never, we'll give it a spin now.
First up is Mountains of Madness – a quite catchy rock song, with some hints of Black Sabbath in it. These hints become even stronger in the next track, Heavy is the Crown. The Baron's voice reminds very strongly of Ozzy (the better years). More drama awaits in Shepherd, before it's getting more romantic, even though not less rock'n'roll, in My Heart is Longing for You. Ghosts is probably the most complex song on the entire album, but not less catchy than the rest of it. Sun is a nice instrumental interlude that makes way for Pharos, a song that, especially in the beginning, could also be written by Volbeat. Same holds true for Black Water, while Memories is very much driven by the drums. The title track, Idols, then closes off the album.
In conclusion: Idols is a well-rounded off, albeit short, album. Chronus manages to keep the interest up and mix in obvious influences – I still cannot get over the fact that The Baron and Ozzy sound so much alike! Can recommend Idols for any progrock fans, or if you would like an easy, yet entertaining, listening experience. 8.5/10.
Chronus Official Website
Chronus Facebook
Chronus Instagram