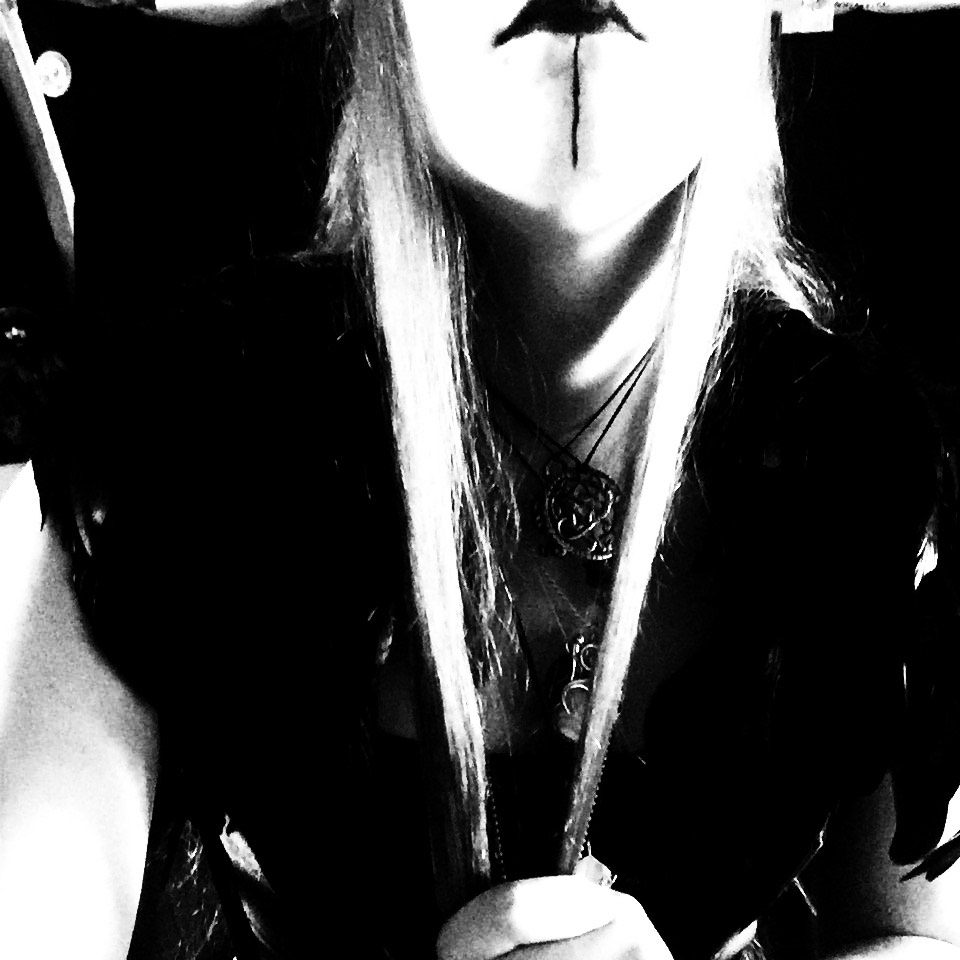 Recently, DutchMetalManiac's Tim van Velthuysen interviewed Forever Autumn.
Hey, how are you?
I am well thank you. I even left the house today!
Can you tell us something about the history of Forever Autumn?
Certainly. Forever Autumn began as a solo project in the Fall of 2000. Many demos, some full length, were created and sent about 'til 2005 when the first proper studio album, Waiting for Öktober was recorded. Since then there have been several more records and compilation appearances. We actually have a great My Dying Bride cover on a tribute album to them, put out by doom-metal.com in 2016. Forever Autumn has been and seems to continue to be a self-financed project, evidenced by our sometimes irregular and oddly timed releases. We've been around for a while, and have no plans to stop.
For people not knowing Forever Autumn (yet), how would you describe your music yourself?
I often describe Forever Autumn as both 'Acoustic Doom' and 'Blackened Death Folk'. This new release, Hail the Forest Dark is a pure black metal release, approached and interpreted from a Forever Autumn perspective. In all ways, Forever Autumn feeds on the shamanic, on the natural and preternatural worlds. We bring medicine from the Other-World, and share it among those will to listen.
When someone doesn't know Forever Autumn yet and you can choose one of your songs to present yourself, which song would that be?
That is one of the difficulties with this new EP. I would share, The Firmament in Absence but it is a little long in respect to presenting one song to people that may not have a lengthy attention span, so in that case I would choose Listless Pacings of the Haunt. However there is a disconnect here, a struggle. Since the EP is so markedly different, yet so very similar to what we usually produce, I wonder how it will be received. I also feel that true Forever Autumn fans, and those yet to become, will appreciate the breadth of my works. If they just like one or the other, so be it. As long as it speaks to the listener in their own way.
What makes Forever Autumn unique?
I am often told that we are unique, although it is difficult to see when you are in it. Commonly I use acoustic instruments to convey Forever Autumn, including guitar, cello, balalaika, bodhrán and many more. I have also been told that my voice and my screams are wholly unique. I am unsure how to answer what I feel separates us from others. That perhaps is a question for the fans and the critics to confer upon. I too will ruminate on this. It is an interesting question.
Any future plans you can already tell us something about?
Indeed! As you know, the new EP, Hail the Forest Dark will be released on 3 September 2021, and we are already working on material for the next full length album. There too are rumours of a Forever Autumn boxed set in the future, so keep your ear to the ground.
Any upcoming gigs for Forever Autumn? Maybe coming to The Netherlands?
Unfortunately due to pandemic, there are no gigs right now. Oh, how I miss performing. I would love to come back to The Netherlands. I have not been since 2003. If we can get some shows near you and afford the airfare, I would love to revisit, especially to perform. Please give my best to the country. Tell them I still miss them.
How do you think your life would be without music?
It would be a sorry state of affairs indeed. Too bleak to properly examine. I wish such horror upon no one.
What advice would you give to young and starting bands?
I would say to stick with it for 20 years and maybe, just maybe, things will start to come together. Perhaps the better advice would be; don't give up. You can do this. The dream is real.
Thanks for your answers! Is there anything you want to say to DutchMetalManiac's readers?
You are most welcome. Thank you DutchMetalManiac and readers. It was a pleasure to answer your questions. One day I will come back to you. We'll have an amazing time.
Forever Autumn Facebook
Forever Autumn Instagram
Hi!
I'm Tim van Velthuysen and I started DutchMetalManiac back in 2014. I'm 29 years old and I live in Nijmegen, The Netherlands. Of course, I like metal, but I can also appreciate other musical styles.
In addition to DutchMetalManiac I also have a personal website on which I'll post various things that won't fit on DutchMetalManiac, but might be interesting for you as well. It's in Dutch though.