Hi,
Here is a new Promoting Bands part for you.
From now on, I will try to post these parts more often, so if you want to be part of Promoting Bands, get in touch with us. You can send us a message on Facebook, Twitter or email us at info@dutchmetalmaniac.com.
If you haven't checked the earlier parts, be sure to do so at the following links:
Part 1
Part 2
Part 3
Part 4
Enjoy!
Tim van Velthuysen
1. Horn
This one-man-band from Germany creates black metal with nature themes in a very nice way. Last year his latest album Feldpost was released and now a new album is announced! On January 27th, 2017 Turm Am Hang will be unleashed upon earth, you can check the cover and tracklist below.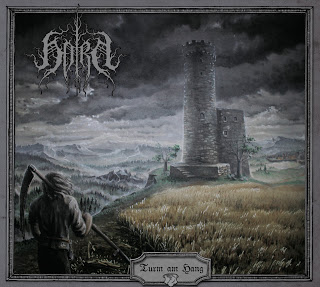 Tracklisting for Horn's Turm am Hang
1. Alles in einem Schnitt
2. Turm am Hang
3. Verhallend in Landstrichen
4. Die mit dem Bogen auf dem Kreuz
5. Ä(h)renschnitter
6. Totenräumer
7. Lanz und Spieß
8. Bastion, im Seegang tauber Fels
9. The sky has not always been this way
2. Maugrim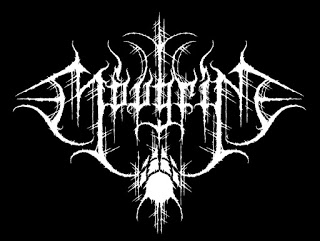 Second band for now is more on another side of black metal, the DSBM side. Maugrim hails from North Carolina, USA and their music is really intense. On October 21 they released their latest effort called Primordial Venom and if you dig this kind of black metal you have to check this out! You can listen to it below.
3. Ashes Of Nowhere
Post-black from Italy! I just discovered this band, but their debut album, called Emptiness, was already released in 2015. Wow! What an album, Alessandro Coos (instruments/vocals) and Andrea Lodolo (vocals) really did a great job. This is something you have to check out for sure. Below, you can listen to Emptiness.
4. Formicarius
Formicarius, hailing from the UK, just formed in 2014 and while their full-length debut is still upcoming, they already released their single called Lake Of The Dead. It sounds really good and it makes you hope the full-length will be as good as this. Their Lake Of The Dead single is available as a name-your-price download on their Bandcamp and below you can check their video for the track.
Formicarius Official Website
Formicarius Facebook
Formicarius Twitter
5. Scour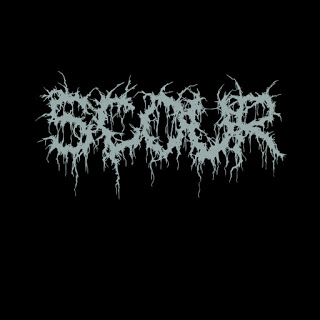 Scour is a relatively new black metal band, but I am pretty sure you heard some of their members names before. John Jarvis of, amongst others, Pig Destroyer, Derek Engemann of Cattle Decapitation, Phil Anselmo, who most people will know from Pantera, Down or Superjoint Ritual, together with Chase Fraser and Jesse Schobel. Their debut EP, which is called The Grey EP, is already released since July 15 and you can listen to it below. It's something you have to check out for sure!
Scour Official Website
Scour Facebook
Hi!
I'm Tim van Velthuysen and I started DutchMetalManiac back in 2014. I'm 29 years old and I live in Nijmegen, The Netherlands. Of course, I like metal, but I can also appreciate other musical styles.
In addition to DutchMetalManiac I also have a personal website on which I'll post various things that won't fit on DutchMetalManiac, but might be interesting for you as well. It's in Dutch though.