Hey,
We are back with another part of Promoting Bands. This time it includes two exclusive premieres. Hope you enjoy the bands in here!
If you want to check the earlier parts of Promoting Bands, you can do so at the following links:
Part 1
Part 2
Part 3
Part 4
Part 5
Part 6
Part 7
Part 8
Part 9
Part 10
Part 11
Part 12
Part 13
Part 14
Part 15
Part 16
Part 17
Part 18
Part 19
Part 20
Part 21
Part 22
Part 23
Part 24
Part 25
Part 26
Part 27
Part 28
Do you want your band to be part of an upcoming part of Promoting Bands? Don't hesitate to send us an email, Facebook or Twitter message!
\m/
Tim van Velthuysen
Codename: Delirious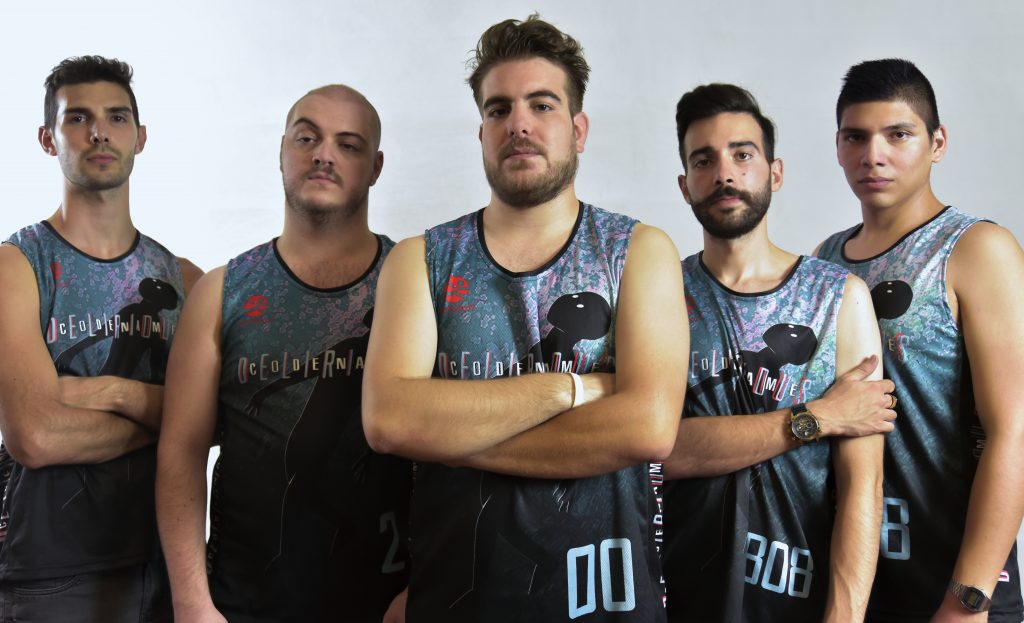 Combining electronic music with metal: that's what bass player/composer Marco Catanzaro wanted and thus he formed Codename: Delirious. The current line-up of this Italian Codename: Delirious consists of, besides Marco, vocalist Omar Petrucci, guitarist Dario Frascati, drummer Cristian Rivera and Luca De Vecchi who plays the consolle. So, Codename: Delirious mixes electronic music with metal, to be a bit more specific they mix dubstep with metalcore. In December their debut full-length The Great Heartless was released via Agoge Records and on that album it can be heard that these Italians are delivering this mix very well. It sounds very energetic, pounds quite hard at some moments, but also contains some catchier parts. Vocally Omar Petrucci delivers raps, screams as well as clean vocals, all very well fitting with the music. Is metal with electronic influences something you can appreciate? Be sure to not miss The Great Heartless by Codename: Delirious! Below you can check the video for Bridge Over Alpha-Z, a track that pounds quite heavily, but also shows the catchier side of Codename: Delirious.
Vardan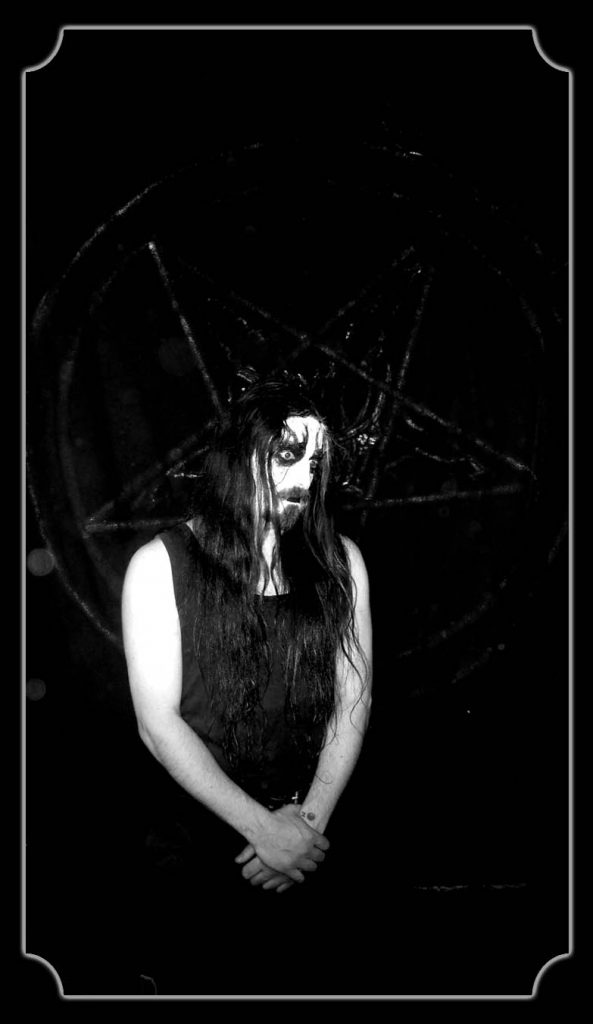 It's already twelve years ago that the atmospheric black metal one-man band Vardan released its debut album Hidden in a Tomb. Since that time Vardan released many splits and albums, the last one being a split with German metallers Triebtat. However, soon a new Vardan-release will be out. This time it's about a full-length album, to be more precise Vardan's 32nd full-length album! This album will be titled The Wish of Weeping and contains three very dark and atmospheric tracks with a total length of almost 40 minutes. The atmosphere that Vardan creates with his music is dark and atmospheric, but also mysterious and hypnotizing, which makes you get pulled into The Wish of Weeping entirely. This album will be released on July the 26th via Moribund Records, but now you can already hear something from it, because DutchMetalManiac is proud to give you the exclusive track premiere of the closing track of The Wish of Weeping, The Wish of Weeping Pt. 3, below.
Rise of the Wood
I already mentioned the next band, the Dutch band Rise of the Wood, earlier in Promoting Bands. That was in the 11th part of it, which you can read here. At that moment Rise of the Wood's debut album First Seed wasn't released yet. A half year later, when First Seed was released, I interviewed their bass player Alex Wijnhorst. You can read that interview here. Now vocalist Nol van Vliet, guitarists Jeff Teunissen and Ronald Boonstra, bass player Alex Wijnhorst and drummer Erik Stolze, the five band members of Rise of the Wood, released a new track. This track is titled Ludicrous and can be listened to below. Ludicrous sounds, just as First Seed, pretty catchy, but at the same time also quite heavy and raw. Hopefully this Ludicrous is a very nice teaser for more new material of Rise of the Wood!
Rise of the Wood Official Website
Rise of the Wood Facebook
Rise of the Wood Instagram
Temples on Mars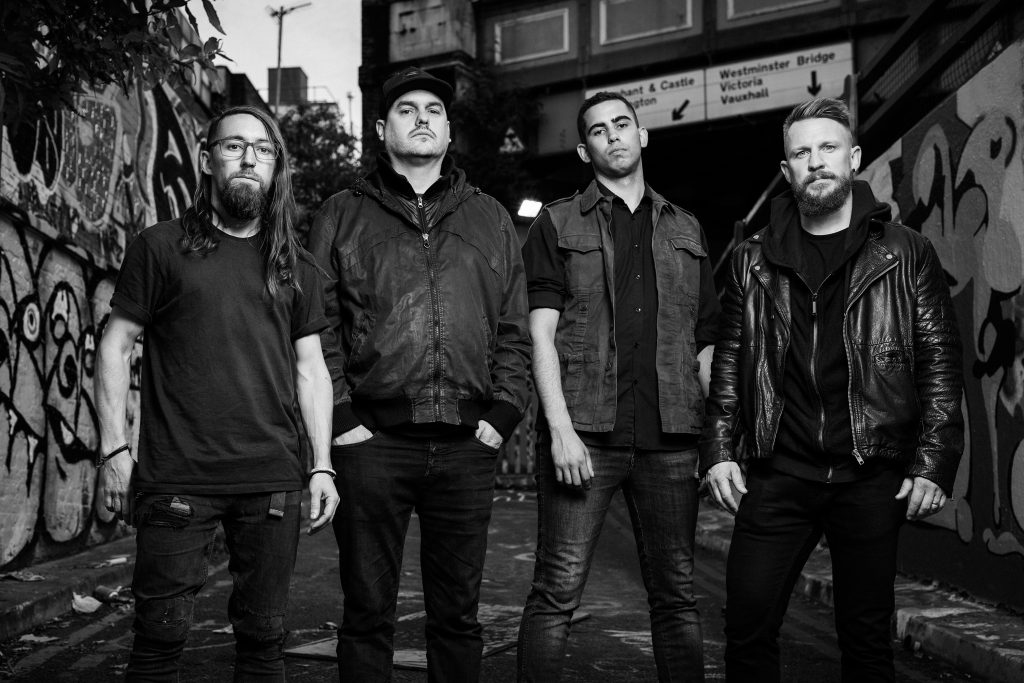 The next band is the London based heavy progressive rock band Temples on Mars. Last year they released their self-titled debut album and today they released a new live video for Black Mirror, coming from that debut album. DutchMetalManiac is proud to give you the exclusive Dutch premiere of that live video below. However, it isn't just a live video, it is a 360 VR live video and it was shot during Temples on Mars' performance at Prog Power Europe last year. Temples on Mars' bass guitarist Daz Carikas said the following about Black Mirror's live video: "Temples on Mars are excited to release the first 360 VR video in a series recorded live at Prog Power Europe 2018. Immerse yourself in the live experience and feel what it's like to be onstage with the boys!"
Temples on Mars Official Website
Temples on Mars Facebook
Temples on Mars Instagram
Temples on Mars Twitter
Mass Insanity
The next band, the Polish metallers of Mass Insanity, is a very heavily pounding band. Mass Insanity, consisting of vocalist Mały, guitarists Rafał and Viehu, bass player Tolas and drummer Hektor, exists since 2003. Since that time these Polish death metallers released three demo's, one compilation on which the demo's In Deadly Silence and Language of the Dead are combined and two full-length albums. In 2011 they released their debut full-length The Hypochrist, four years later the second one Antihuman followed. Now, again four years later, Antihuman got a successor in the form of Maveth. Maveth was released on March the 15th via More Hate Productions and while opening track Legal Racism starts quite melodic, this album is a very heavily pounding, neck-breaking album. Hektor and Tolas show to be a perfect back-bone with the very strong rhythm-work they deliver. That makes that Rafał and Viehu can execute their tight riffing very well, but they also show some nicely ripping solo's. Mały's vocals are also very important for Mass Insanity's music, with his intense grunts and at some moments his scream-like vocals. This way all members of Mass Insanity contribute a big part to Maveth, which makes it very strong and raging in its entirety. The fact that the production is also done very well, without sounding over-produced, is making that even better. Do you like death metal? Don't miss Mass Insanity's Maveth! You can listen to it below.
Mass Insanity Facebook
Mass Insanity Twitter
Charcoalcity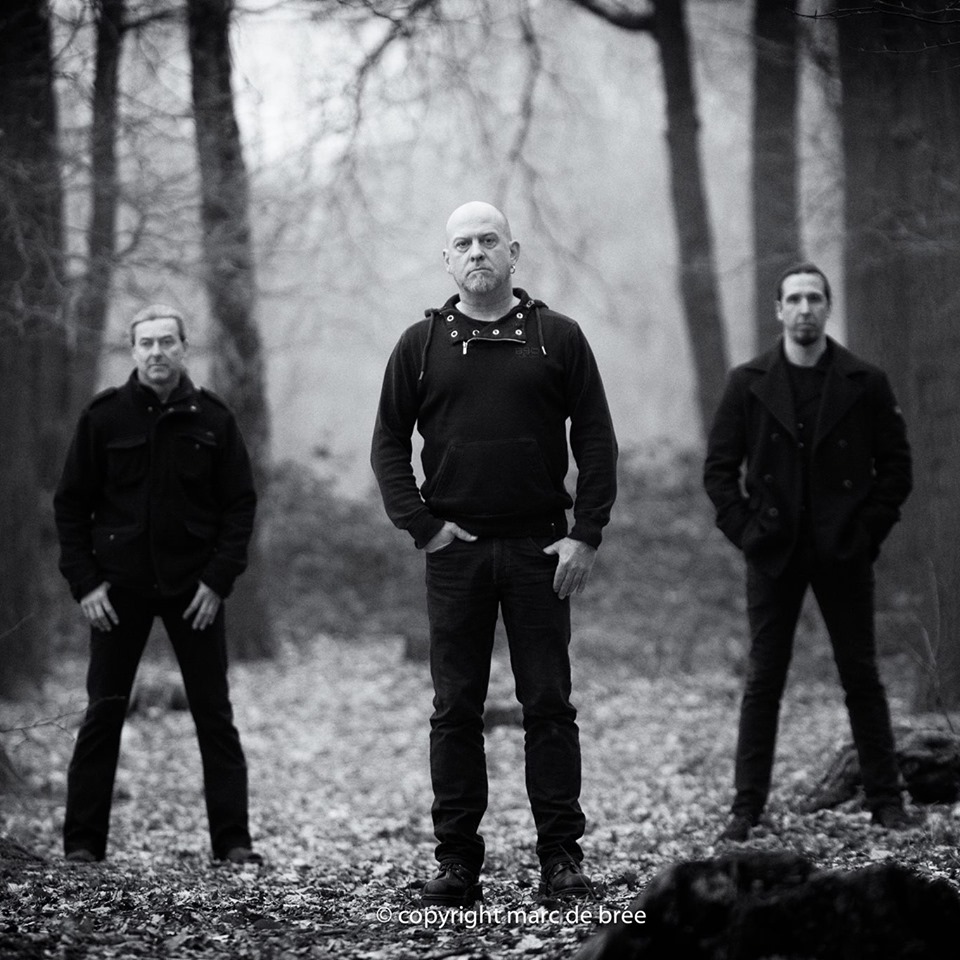 The Belgian band Charcoalcity, consisting of Peter De Zutter, Timo De Vreese and Anthony Hooft, released its debut album Greyscale in 2016. On Greyscale they delivered some very nice sounding industrial metal. Later this year Greyscale will get a successor in the form of Blood and Water. However, the first single of Blood and Water is already released. From July the 5th on this single can also be found on streaming services, but as of now it already can be heard on Youtube. This first single is called Black Rain and can be heard below. Black Rain again shows some nice industrial metal, with quite a dark and atmospheric edge to it. If this Black Rain is representative for Blood and Water in its entirety, it can't be something other than a good album. Black Rain surely is a nice teaser for it!
Charcoalcity Official Website
Charcoalcity Facebook
Hi!
I'm Tim van Velthuysen and I started DutchMetalManiac back in 2014. I'm 29 years old and I live in Nijmegen, The Netherlands. Of course, I like metal, but I can also appreciate other musical styles.
In addition to DutchMetalManiac I also have a personal website on which I'll post various things that won't fit on DutchMetalManiac, but might be interesting for you as well. It's in Dutch though.