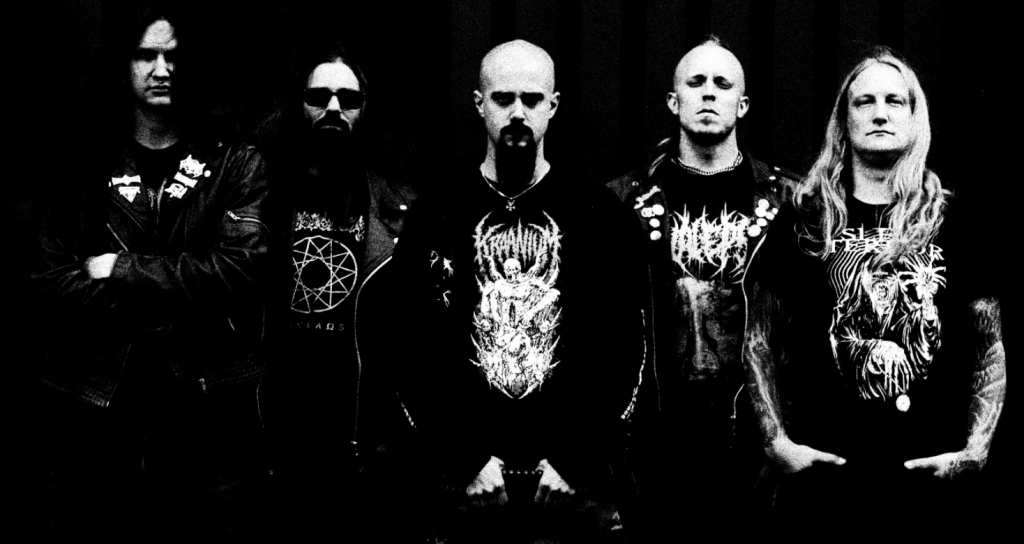 Swedish death metal battalion Creeping Flesh shoots the first fire from the upcoming album …And Then the Bombs Came. Like So Many Before Them shows all the destructive power of the Gothenburg five-piece, in an old-school piece of death metal that not only evokes the spirit of veterans Bolt Thrower, Asphyx, Obituary and such, but also does it with an amazing sense of Swedish melody and sound.
"Like So Many Before Them is an ode to the fallen and the misled", drummer Martin Kadhammar comments. "The battle for Kasserine Pass is a widely known, drawn out slaughterhouse. Perhaps one of the most humiliating defeats in Allied history. It's a very fitting scenery for a depiction of the brutality and pointlessness of war, both in the past and the present."
Today, DutchMetalManiac is proud to give you the exclusive Dutch premiere of Creeping Flesh' video for Like So Many Before Them below.
Creeping Flesh Official Website
Creeping Flesh Facebook
Creeping Flesh Instagram
Creeping Flesh Twitter