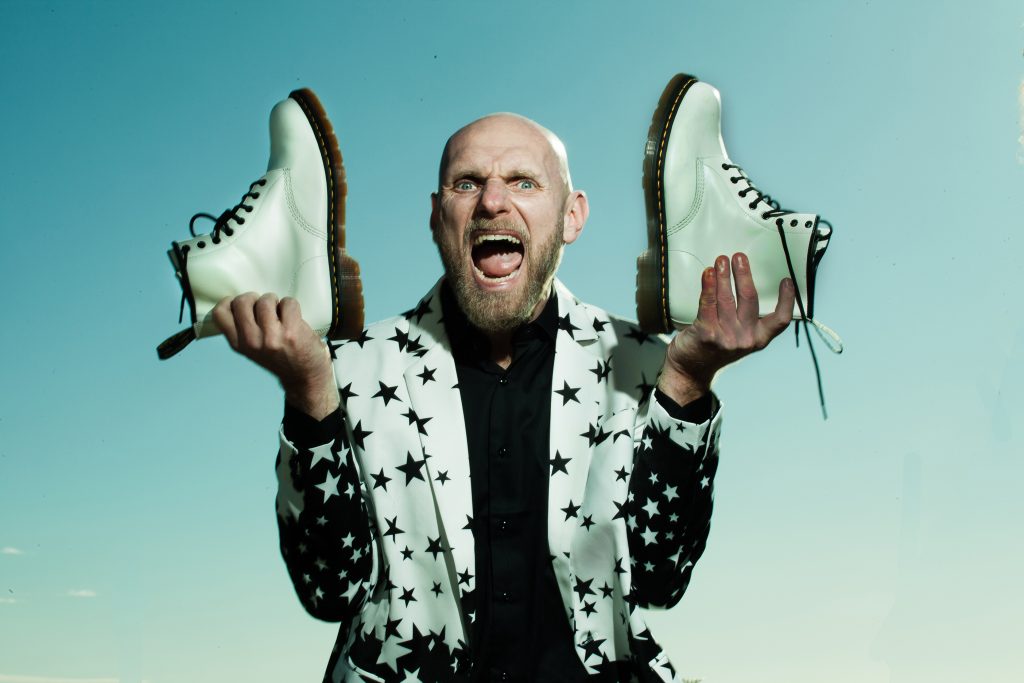 Recently, DutchMetalManiac's Tim van Velthuysen interviewed A Permanent Shadow's CP Fletcher.
Hey, how are you?
I'm great, thanks for asking. Enjoying the late summer days here in Barcelona, it could be much worse.
Can you tell us something about the history of A Permanent Shadow?
In the case of A Permanent Shadow we are not really a band. It's myself plus two producers, Albert and Valentí. I started working on the project probably in late 2016 with a different collaborator, but that turned out to be a dead end. With Albert we started tweaking my songs in 2017, that's when A Permanent Shadow really came into existence. We released the debut album Songs of Loss in 2019 and now have a new record ready for release in early 2022.
For people not knowing A Permanent Shadow (yet), how would you describe your music yourself?
It's Eighties-influenced rock with tinges of synthpop, new wave and electronica.
When someone doesn't know A Permanent Shadow yet and you can choose one of your songs to present yourself, which song would that be?
I'd suggest our debut single Empty which is quite representative of what we do. Our new single Shining Star will be out on September 24th, that's another one I would recommend as it represents the flipside of the coin. Empty is more upbeat while Shining Star is quite bleak.
What makes A Permanent Shadow unique?
I think the fact that we are not a set-in-stone band makes us sound quite unique. The revolving door policy allows for a fresh breadth of air every time we work on new material. I don't like the traditional band constellation much to be honest, I've grown pretty tired of it over the years.
Any future plans you can already tell us something about?
We have a new single out on September 24th which is called Shining Star, and another one towards the end of the year. Our second album Humdrum will be released in early 2022.
Any upcoming gigs for A Permanent Shadow? Maybe coming to The Netherlands?
We would love to be touring, although for the time being it's not a viable option from a financial standpoint. As an indie artist you need to be your own accountant and sometimes curb your enthusiasm, otherwise you'll end up broke by the release of your next single.
How do you think your life would be without music?
Quite miserable, literally. I am a trained grief counselor, so I would help people get through tough times.
What advice would you give to young and starting bands?
Don't waste any money on useless playlist promotion! Learn your craft and believe in yourself!
Thanks for your answers! Is there anything you want to say to DutchMetalManiac's readers?
Check out www.apermanentshadow.com for more information on new releases, live dates etc.
A Permanent Shadow Official Website
A Permanent Shadow Facebook
A Permanent Shadow Instagram
A Permanent Shadow Twitter
Hi!
I'm Tim van Velthuysen and I started DutchMetalManiac back in 2014. I'm 29 years old and I live in Nijmegen, The Netherlands. Of course, I like metal, but I can also appreciate other musical styles.
In addition to DutchMetalManiac I also have a personal website on which I'll post various things that won't fit on DutchMetalManiac, but might be interesting for you as well. It's in Dutch though.