Hey!
I'm back with a new part of Promoting Bands for you!
As always: want to be in Promoting Bands in the future? Be sure to send us an email or message on Facebook or Twitter!
Here you can check the earlier parts:
Part 1
Part 2
Part 3
Part 4
Part 5
Part 6
Enjoy this part! m/
Tim van Velthuysen
1. Idek.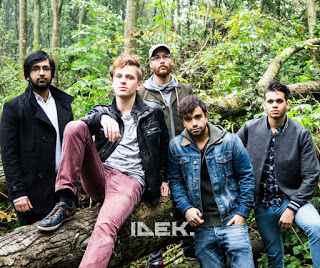 I already mentioned them in Part 3 of Promoting Bands, Idek., an experimental metal band from The Netherlands. Now they have released an new single, which will be followed by an EP. The single is called Haze and you can check it below. It sure is something you won't hear that often. It is indeed quite experimental, in a way very nicely worked out. Good job guys!
2. Van Halst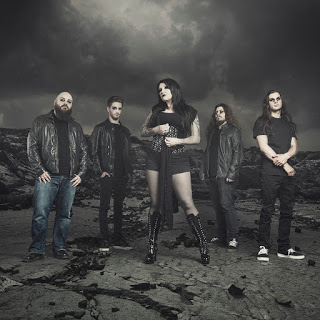 Van Halst play their music with a message, on their album World Of Make Believe (which we already reviewed here) their songs speak about various social justice issues. They want to create a positive social change through their activism. The music is catchy and heavy at the same time. The very nice vocals of Kami van Halst make it even more interesting. This is a band to keep an eye on, very nicely done! Below you can watch their video clip of Questions. Be advised of the trigger warning: the video shows scenes of violence towards women. It is intended to raise awareness about victim blaming.
Van Halst Official Website
Van Halst Facebook
Van Halst Twitter
3. Wheezy John B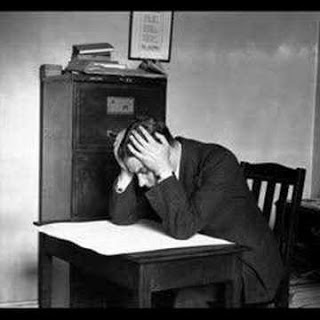 Wheezy John B is a one-man-band hailing from The Netherlands. His music is difficult to fit into one genre but it is extreme as fuck! He just released his debut album and you can check his music on his soundcloud (or below). He surely knows how to play extreme music, let's hope for more in the future!
4. Trap Them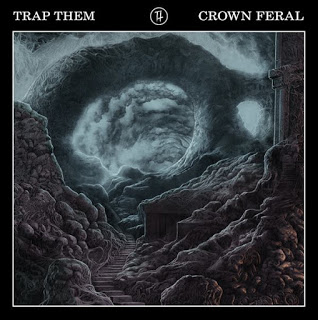 Trap Them hails from the USA and their music is bleak, aggressive and angry. So, it's quite heavy! These guys know how to play some heavy and intense music. Last year they released their latest album, called Crown Feral, and I am glad I discovered their music. You can clearly feel the energy and anger put in this album, which, in my opinion, makes it even better. Something to check out for sure! Curious? Listen to Crown Feral below!
Trap Them Facebook
Trap Them Twitter
5. Trepaneringsritualen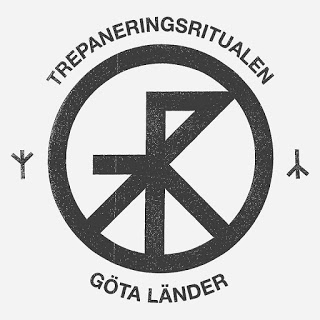 Trepaneringsritualen is not metal, but it is dark, grim and heavy, so it could be something for you nonetheless. Trepaneringsritualen is one man who makes music in the way of industrial, power electronics and dark ambient. The sphere he creates is very intense, in a dark, grim way. Below you can see his show in Boiler Room in Berlin. Of course, being at a Trepaneringsritualen show would probably be even more intense, but now you can already take a look.
Trepaneringsritualen Official Website
Trepaneringsritualen Facebook
6. Vulvodynia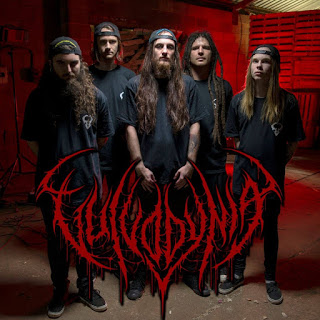 Hailing from South-Africa, here are slam death metallers Vulvodynia! Last year we already reviewed their latest album, called Psychosadistic Design, here. This is brutal, this is heavy, this is slamming Vulvodynia! This is music you have to listen to at a very high volume and you will never hear your neighbors again. Or they are blown away by the brutal sounds of Vulvodynia or they are scared to say something to you because of you listening to it. Very brutal in a very great way! Below you can check their track Unparalleled Insubordination, coming from Psychosadistic Design.
7. Pitch Black Process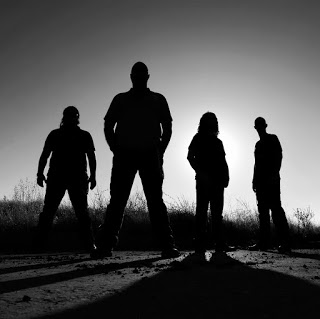 Pitch Black Process comes from Turkey, the lyrics of their music are a mixture of English and Turkish, which gives Pitch Black Process' music its unique and personal approach. First song I heard from them was Halil Ibrahim Sofrası, with Necati Karadayı as guest musician. The track is actually a cover, being originally by Barış Manço, but Pitch Black Process made it a metal song, and they did in a great way! Check their version below!
Pitch Black Process Facebook
Pitch Black Process Twitter
8. Oberschlesien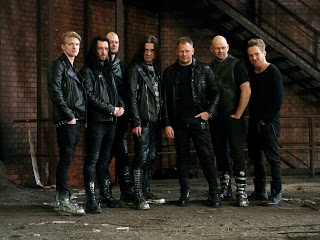 Oberschlesien hail from the region in Poland with the same name. They play industrial metal and the lyrics are in the Oberschlesien dialect. Below you can see their performance of Fojerman and Richter at Jarocin Festiwal 2016, the lyrics in the Oberschlesien dialect give the music something really special. Hopefully they will play somewhere in The Netherlands in the nearby future soon, would be a great experience, I am sure!
Oberschlesien Official Website
Oberschlesien Facebook
9. Violet Cold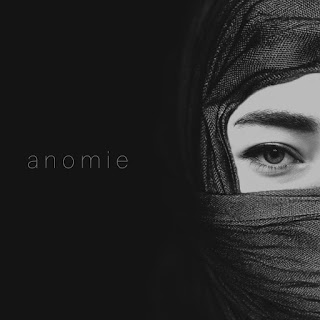 Emin Guliyev lives in Baku, Azerbaijan. He has a one-man band called Violet Cold in which he plays experimental blackgaze. Recently he released his latest album called Anomie. It has heavy black metal parts, but it also has it's experimental, atmospheric, dreamy parts. Anomie is a really beautiful masterpiece, coming from this one-man band called Violet Cold. Great music and hopefully there will be more Violet Cold music in the future! Listen to Anomie below!
10. Jambinai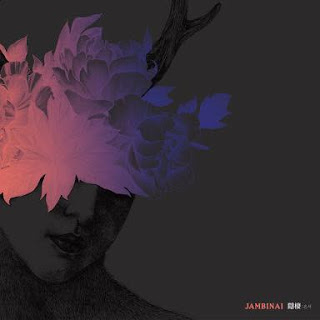 They come from Korea, they play post-rock with a lot of traditional Korean instruments, they are called Jambinai. While they play post-rock, at times they still are quite heavy, in their own way. Their music is very special and very unique, so it's something you better check out, because it's something you probably wouldn't miss. You can start by checking out their video of They Keep Silence below!
Jambinai Facebook
Jambinai Twitter
Hi!
I'm Tim van Velthuysen and I started DutchMetalManiac back in 2014. I'm 29 years old and I live in Nijmegen, The Netherlands. Of course, I like metal, but I can also appreciate other musical styles.
In addition to DutchMetalManiac I also have a personal website on which I'll post various things that won't fit on DutchMetalManiac, but might be interesting for you as well. It's in Dutch though.