Hey! \m/
Hope you enjoyed the past parts of Promoting Bands and the bands in there.
Missed them? Here they are:
Part 1
Part 2
Part 3
Part 4
Part 5
Part 6
Part 7
Part 8
Part 9
Part 10
Part 11
And don't forget: if you want to be featured in an upcoming part of Promoting Bands, send us an email, Facebook or Twitter message!
Here is part 12 for you, enjoy \m/
Tim van Velthuysen
1. Infant Meat Shield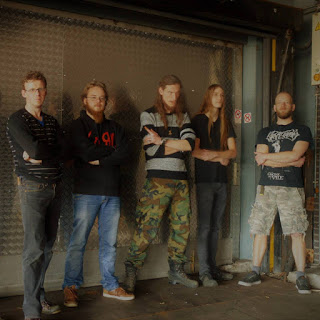 These five guys from Zwolle, The Netherlands started to play their old school death metal with thrash influences not that long ago, but they already have an EP released. It's called Dead Age, contains 5 tracks and was released on May 6th, 2017. When you dig old school death, you should take a listen to this EP. You can do so below, hope you like it. If you want to see Infant Meat Shield live you can do so at Metal Madness Zundert on October 14th in Zundert or at Sounds From The Underground on January 27th in Emmeloord.
Infant Meat Shield Official Website
Infant Meat Shield Facebook
2. Carthagods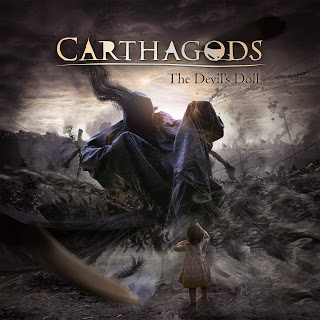 In 2015, Tunisian metallers Carthagods released their latest album, which was self-titled. Now, they are back! They recently announced their upcoming EP, which will be called The Devil's Dolls. Below you can check their lyric video of the title-track of it. These metallers from Tunisia are definetely worth listening to, so be sure to follow them!
3. Sifting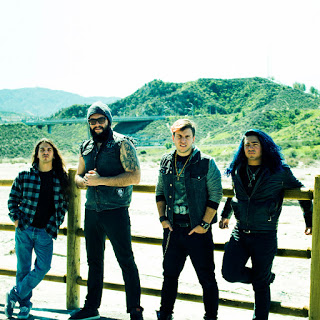 On September 29th, the Venezuelan-American progressive metallers of Sifting will release new album. It will be called Not From Here and is their second full-length after All The Hated (2013). Not From Here will be released via Eclipse Records, which they recently signed with. Below, you can already listen to their first single from Not From Here, enjoy!
Sifting Official Website
Sifting Facebook
Sifting Twitter
4. Asgrauw/Meslamtaea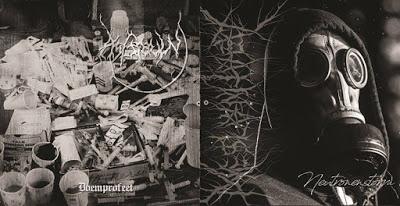 Asgrauw, three guys hailing from Groesbeek, The Netherlands, recently released their latest effort. These black metallers shared a split with Meslamtaea, called Utopia. Meslamtaea is a one-man-band which is also playing black metal. However, the man behind Meslamtaea is surely not unknown to Asgrauw, as it is their own drummer. You can listen to Utopia below and when you want to see Asgrauw live, be sure to be at their gig with Infinity, Ibex Angel Order and Tsjuster at Kiehool Burgum, September 23.
Asgrauw Official Website
Asgrauw Facebook
5. Inferum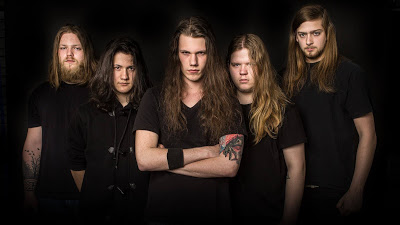 All five members of this mechanical death metal band study at the Metal Factory in Eindhoven, The Netherlands. Tomorrow, August 18th, they will release their debut EP called Modern Massacre, but they already played some very nice gigs. For example, they won Metal Battle 2017 and Wacken Metal Battle 2017, which resulted in them playing Wacken Open Air a few weeks ago. Below you can already listen to a bit of the EP and if you want to see them live, be sure to check their tourlist with a lot of nice gigs, including their release party as support for Cryptopsy (tomorrow), Baroeg Open Air and Tattoofest.
Inferum Official Website
Inferum Facebook
Inferum Twitter
6. Witherfall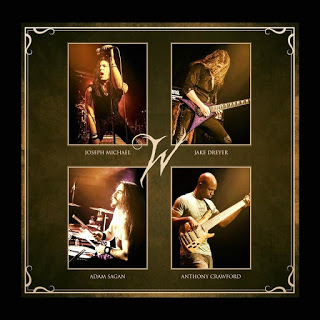 Witherfall is the dark melodic metal band of Jake Dreyer (Iced Earth, Kobra And The Lotus, White Wizzard), Joseph Michael (White Wizzard) and the late Adam Sagan (Circle II Circle, Into Eternity). In February they released their debut, Nocturnes And Requiems, of which you can check one track, End Of Time, below. Nocturnes And Requiems is dedicated to the life of Adam Sagan, who sadly passed away during the final stages of production. Be sure to check out Nocturnes And Requiems, especially if you are a fan of melodic metal.
Witherfall Facebook
Witherfall Twitter
7. Mortishead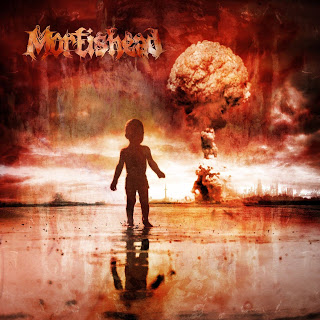 These extreme industrial metallers from the UK already released their Gorenado EP in 2014, but recently they released another EP. It will be called Totality and below you can check the titletrack of it, including videoclip. This band is heavy as shit and a band to follow for sure. So watch their video below and prepare to be blown away!
Mortishead Official Website
Mortishead Facebook
Mortishead Twitter
8. Katla
Katla, what is that? It's the name of one of Iceland's greatest volcanos, but since a short while there is something else named Katla, which is probably more interesting for you. It's about the new band of ex-Sólstafir drummer/visual artist Guðmundur Óli Pálmason and Einar Thorberg Guðmundsson who you may know from Fortíð and/or Potentiam. They already released a few tracks earlier, but they just released Hyldýpi from upcoming debut full-length Móðurástin, which you can listen below. Móðurástin will be released on October 27th, so mark that date in your agenda.
9. Blackfinger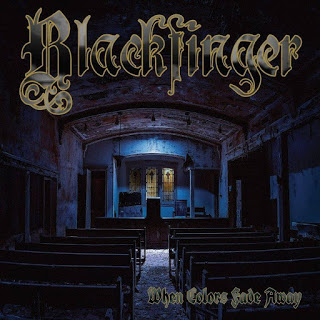 These doom metallers with, among others, vocalist Eric Wagner (Trouble/The Skull) and guitarist Terry Weston (Dream Death/Penance) already released their debut album, which was self-titled, in 2014. In September their second full-length, When Colors Fade Away, will be released. Below you can watch the lyric video for the titletrack, which sounds really promising. Good job guys!
Blackfinger Official Website
Blackfinger Facebook
10. Midvinterblot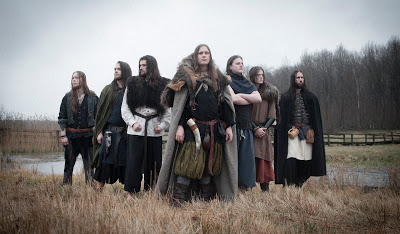 Swedish folk metal band Midvinterblot released their debut demo Rise Of The Forest King in 2012 and their first EP Gryning in 2015. Last year they finally released their debut full-length, Skymning. Below is the place where you can get your folk metal for now, because there you can listen to the full Skymning album. This is some really nice folk metal and Midvinterblot is a band you have to check for sure, especially if you dig folk metal!
Midvinterblot Official Website
Midvinterblot Facebook
Midvinterblot Twitter
Hi!
I'm Tim van Velthuysen and I started DutchMetalManiac back in 2014. I'm 29 years old and I live in Nijmegen, The Netherlands. Of course, I like metal, but I can also appreciate other musical styles.
In addition to DutchMetalManiac I also have a personal website on which I'll post various things that won't fit on DutchMetalManiac, but might be interesting for you as well. It's in Dutch though.