Hey,
We're back with another part of Promoting Bands. Hope you enjoy the bands in here!
If you want to check the earlier parts of Promoting Bands, you can do so at the following links:
Part 1
Part 2
Part 3
Part 4
Part 5
Part 6
Part 7
Part 8
Part 9
Part 10
Part 11
Part 12
Part 13
Part 14
Part 15
Part 16
Part 17
Part 18
Part 19
Part 20
Part 21
Part 22
Part 23
Part 24
Part 25
Part 26
Part 27
Part 28
Part 29
Part 30
Part 31
Part 32
Part 33
Part 34
Part 35
Do you want your band to be part of an upcoming part of Promoting Bands? Don't hesitate to send us an email, Facebook or Twitter message!
\m/
Tim van Velthuysen
ЖЕЛЕЗНЫЙ ПОТОК (Iron Stream)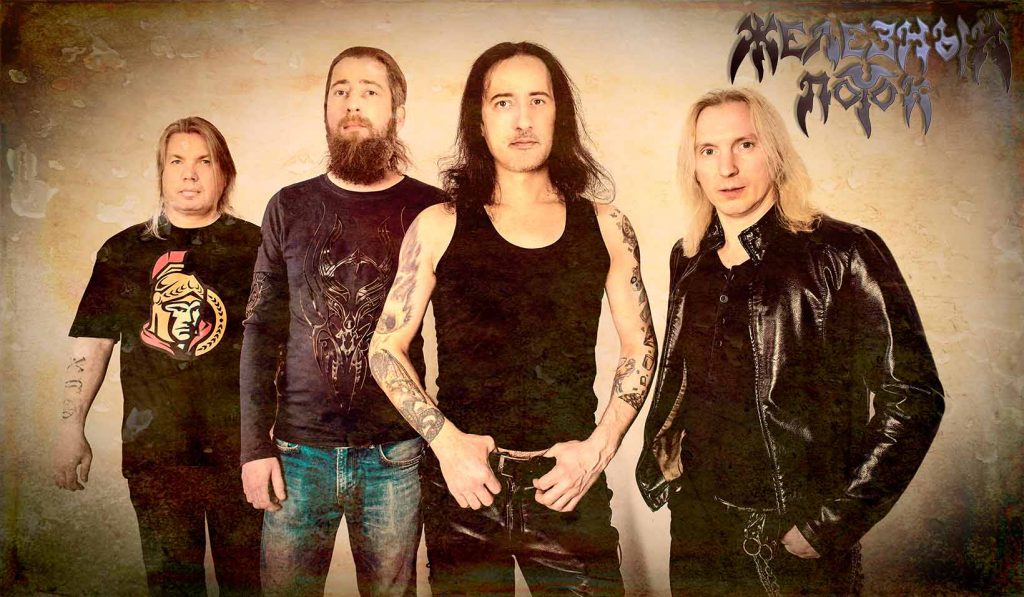 The Russian band ЖЕЛЕЗНЫЙ ПОТОК (Iron Stream in English) was already formed quite a long time ago, in 1988. In 1996 they split up only to get back together in 2015, in a different line-up due to the passing of ЖЕЛЕЗНЫЙ ПОТОК's founder Dmitry Kulikov in 2003. Their 2018 line-up, which only change is the spot of drummer since then with Vasily Kazurov being ЖЕЛЕЗНЫЙ ПОТОК's current drummer, bass player/vocalist Sergey Okhrimenko, drummer Denis Shurygin and guitarists Alexey Karpov and Vladimir Blesnov released their second, after coming back together, and sixth overall, full-length album, titled Мистик. Last January ЖЕЛЕЗНЫЙ ПОТОК released Mystic, the English variant of Мистик. Mystic also contains a bonustrack, another version of the title track with guest vocals from Mass Madness' Daria "Dasha" Pirozhkova, a very nice variation of this song. Mystic is a nicely heavily pummeling thrash album on which Sergey Okhrimenko's raw vocals and Alexey Karpov's and Vladimir Blesnov's guitars are standing out the most. Especially guitar-wise the many nice solos are standing out, while Alexey and Vladimir deliver tight thrashy riffs in addition to that. Especially Dark Rivers and the instrumental Xenomorph are standing out guitar-wise. However, Sergey Okhrimenko's humming bass, Denis Shurygin's deep sounding and sometimes quite jazzy drums, such as in Death Mystery, are strong aspects of this album. A nicely heavily pummeling thrash album with the song Bloody Rain reminding me very much of Slayer's Raining Blood to be honest.
ЖЕЛЕЗНЫЙ ПОТОК (Iron Stream) Official Website
ЖЕЛЕЗНЫЙ ПОТОК (Iron Stream) Facebook
ЖЕЛЕЗНЫЙ ПОТОК (Iron Stream) Instagram
Infector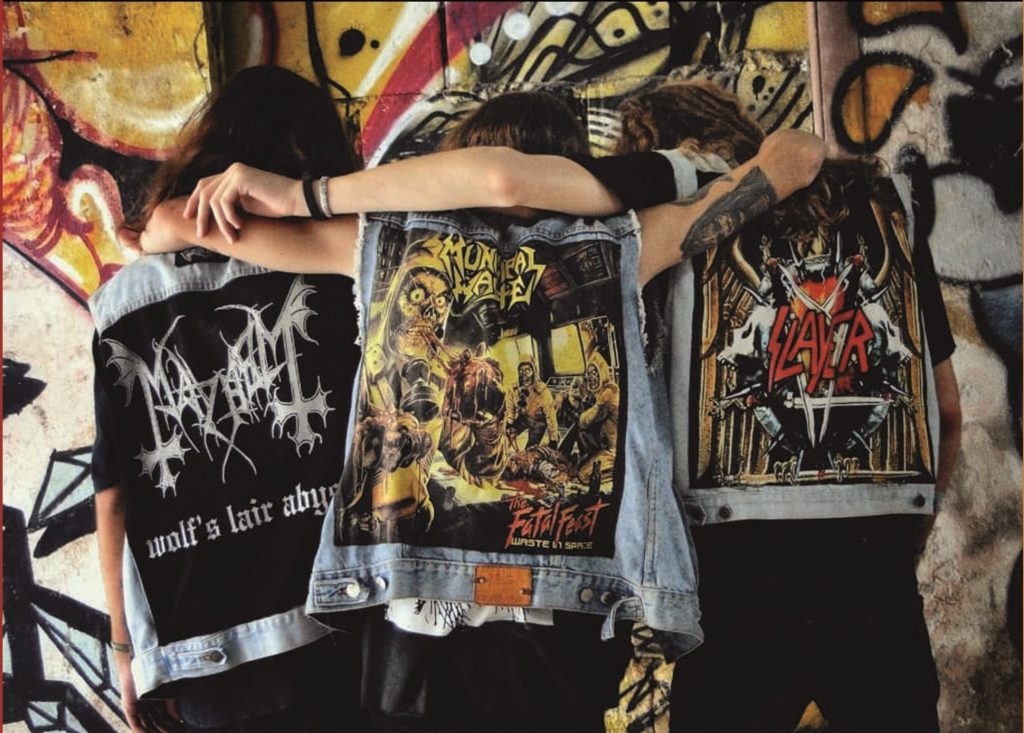 The Cuban band Infector, currently consisting of guitarist/vocalist Franh J. Carmenate, guitarist/backing vocalist Fabio R. Castillo and bass player/backing vocalist Jose Hernandez, also knows how to thrash. Last year they released their debut Let the Infection Begin and with this album they rage through your speakers at full speed. The constant pummeling combined with Jose's regularly heavily humming bass, such as in Deranged and the title track, and the tight guitars by Franh and Fabio, with some nice solos added, such as in Blind Faith and Fallout of Mankind, are creating a huge boost of energy. On top of this Franh also delivers his nice filthy vocals, sometimes being interchanged with old school backing vocals by Fabio and Jose, such as in The Void of Conciousness. Do you like thrash metal, full-speed music, as about zero resting points on an album and a filthy sound? Then this Let the Infection Begin debut of Infector is an album you shouldn't miss!
Insistent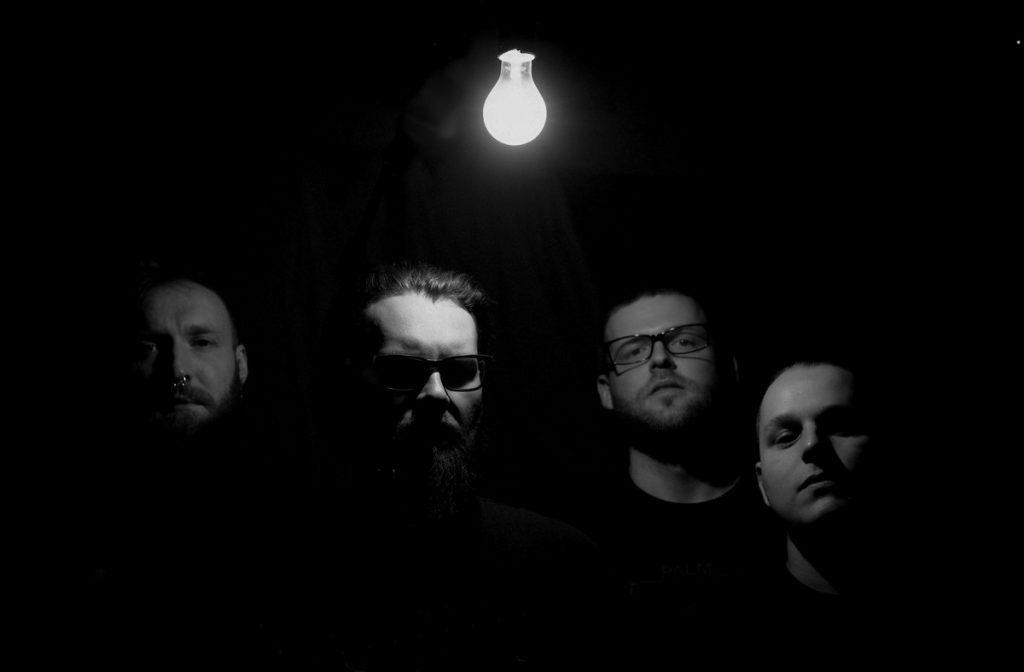 The next band, Insistent, also knows how to do things at full speed. These Czechs, guitarist Daniel Weiss, bass guitarist Petr Lukš, vocalist Jiří Vošahlík and drummer Přemysl Pláteník are raging through your speakers with nine songs in fifteen minutes on their full-length debut, titled Suspect, which was released last year. That high speed doesn't only come from this fact, but also clearly comes from the way Insistent do so. While ЖЕЛЕЗНЫЙ ПОТОК and Infector delivered their speed with thrash metal, Insistent does so with grindcore and that's something these Czechs are very good at. Suspect rages through your speakers like a twister and it's over before you know it. Due to the huge dose of energy Insistent delivers with Suspect and the strong, but still filthy sound capturing production, you only have one choice after these fifteen minutes and that's to listen to Suspect over and over. Insistent's energy works extremely addictive, which is even strengthened by the calm start of opener Depression, in which Insistent suddenly bangs in, just as by the closing title track, which starts building up, again explodes with huge energy, to at its end, starting with a lot of feedback, only leave you behind with the feeling of wanting more. Insistent's debut full-length Suspect really is very recommended for everyone who likes to listen to grindcore, or extreme metal in general.
Ricky Diamond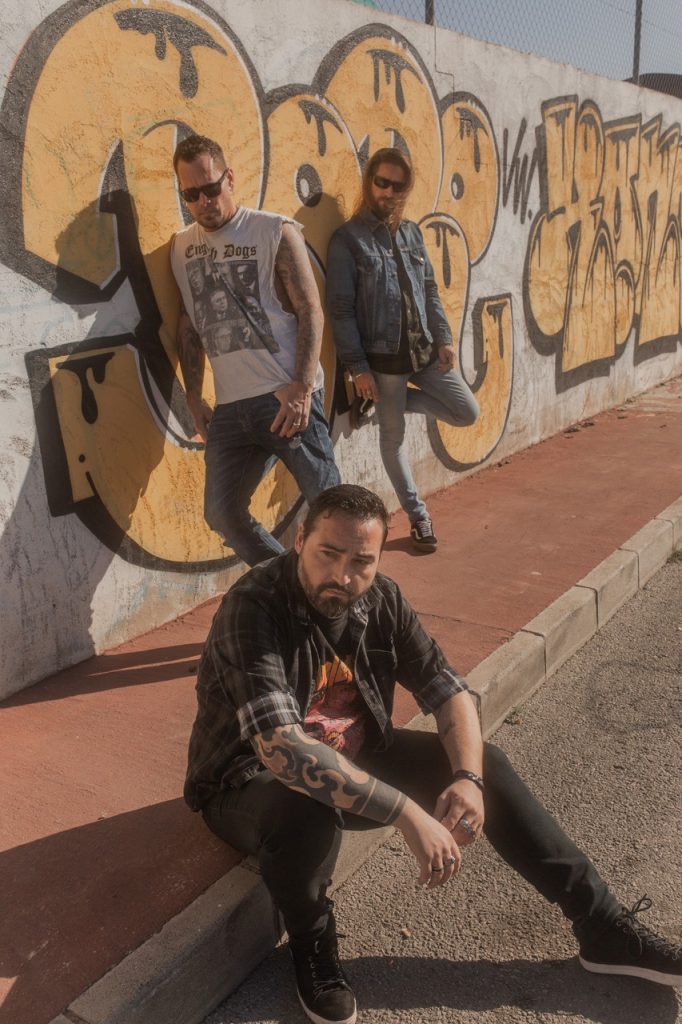 The next band, Ricky Diamond, takes things a bit slower, but certainly also sounds very nice. Ricky Diamond, consisting of vocalist/guitarist Arikat Yuseft, bass guitarist Iban Rubio and drummer Max Evilsen is based in Spain, but Iban Rubio is the only one who is 100% Spanish. Arikat Yuseft is half Spanish, half Palestinian and Max Evilsen is Danish. However, those are side issues. Main issue is of course Ricky Diamond's music: very nice stoner metal. That's exactly what these three deliver on the last year released album Already Dead. After Call Mr D., the intro in which it becomes clear where Ricky Diamond's name is coming from, the '60s detective serial Richard Diamond, Private Detective, Ricky Diamond immediately gives you a nice boost of energy with W.T.O.I.L., especially due to the fuzzy guitars, the supporting, heavy drums and Arikat's perfectly fitting vocals. Already Dead is stoner metal like it should be: fuzzy, a bit dirty and grooving, as mentioned before due to the vocals, but the other band members are certainly contributing to this as well. Ricky Diamond also brings quite some variation on Already Dead which keeps it attracting your attention. In addition to that they also show that they've entered some challenges to give Already Dead its own touch to stand out above other stoner metal albums: halfway Doglike Devotion some heavier guitars are added, something that also is the case in W.T.O.I.L., we'll hear that Ricky Diamond brought a banjo to Sweet and Salty and they close off Already Dead with a very nice, acoustic version of the title track of their 2017 EP, titled Morphine Lips.
Ricky Diamond Facebook
Ricky Diamond Instagram
Magic-O-Metal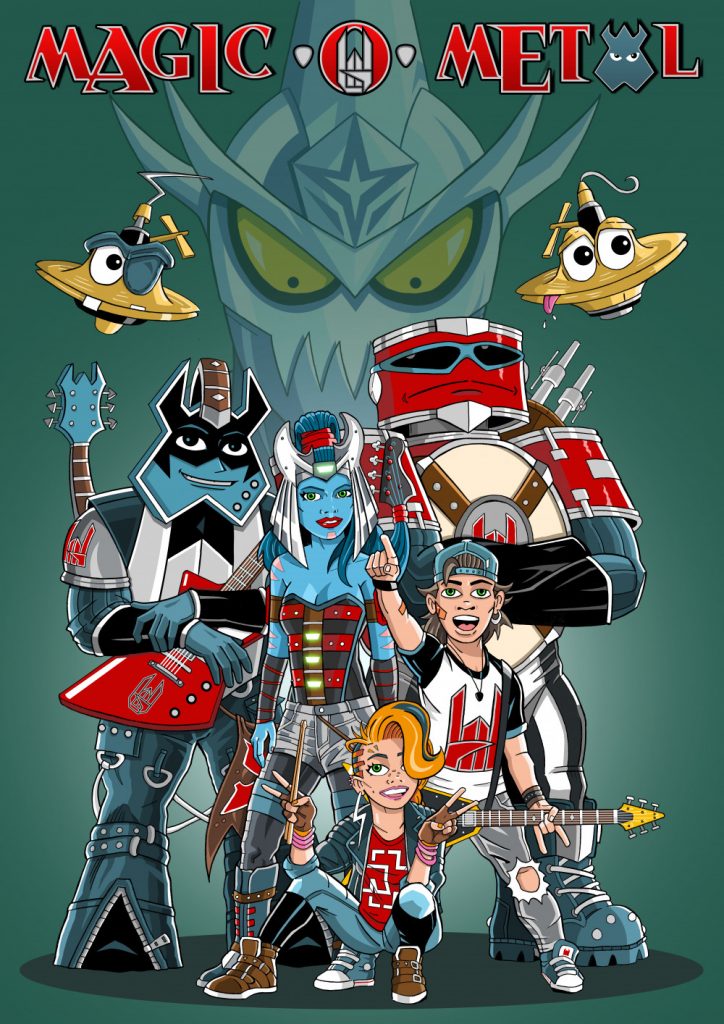 Sander Gommans, known as former guitarist of After Forever, together with drawer Scott Wenmakers and Graviton Music Services' owner Menno Kappe, released the first part of a new project. This multi-media project is titled Magic-O-Metal and this first part is titled Enter the Metal Realm. Magic-O-Metal doesn't sound all too dark and extreme, but consists more of quite catchy sounding metal in a well executed way. However, this isn't only a musical choice, but also is due to a deeper, underlying reason. That reason is that with Magic-O-Metal Sander, Scott and Menno want to create a project with which children can get acquainted with the many nice aspects of metal, as well as something parents can share their passion of metal with their children with, without having to share themes that are less appropriate for children. In addition to that they also hope to get children motivated to develop their creative sides, not only musically, but also in terms of drawing and/or writing. They not only do so with the story of which Enter the Metal Realm is the beginning, on which you can also hear vocals by Rodney Blaze, Marina La Torraca and Nick Holleman as well as some nice guitar solos by Ruud Jolie, but also with the accompanying illustrated book and the missions, that can be found on Magic-O-Metal's website as well as on events, with which you can participate in Magic-O-Metal's concept. A very interesting project for sure!
Magic-O-Metal Official Website
Magic-O-Metal Facebook
Magic-O-Metal Instagram
Hi!
I'm Tim van Velthuysen and I started DutchMetalManiac back in 2014. I'm 29 years old and I live in Nijmegen, The Netherlands. Of course, I like metal, but I can also appreciate other musical styles.
In addition to DutchMetalManiac I also have a personal website on which I'll post various things that won't fit on DutchMetalManiac, but might be interesting for you as well. It's in Dutch though.