Hey metalheads,
Time for another part of Promoting Bands! This time Promoting Bands also features one band's exclusive Dutch single premiere!
As always: Also want to be featured in Promoting Bands? Send us an email, Facebook message or Twitter us.
Check out the earlier parts below:
Part 1
Part 2
Part 3
Part 4
Part 5
Part 6
Part 7
\m/
Tim van Velthuysen
1. Anger Machine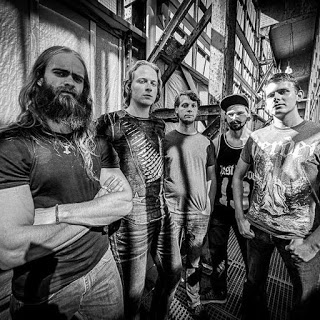 This modern thrash metal band from The Netherlands exists since 2012 and began as guitarist Thijmen den Hartigh's project for his exams. In September last year they released their debut called Unbreakable, below you can watch the videoclip for it's first song, called Unbreakable I Am. Be sure to watch it and also check their debut on Bandcamp.
Anger Machine Official Website
Anger Machine Facebook
2. Eyes Wide Open (exclusive Dutch premiere)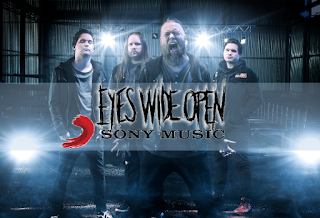 On September 1st, Swedish melodic death metallers Eyes Wide Open will release their new album called And So It Begins. Today their first single of And So It Begins is released. It is called Defining Me and DutchMetalManiac is proud to give you the exclusive Dutch premiere of it below! Be sure to check it and mark September 1st in your agenda's.
Eyes Wide Open Official Website
Eyes Wide Open Facebook
Eyes Wide Open Twitter
3. Les Chants Du Hasard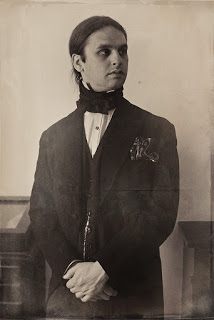 This one-man project from France is something you won't hear very often for sure. It's black metal, but not black metal as you, probably, would expect. Hazard, the project's sole member, makes his black metal without guitar, bass and drums. In fact, by only using orchestral instruments, he perfectly mixes classical music and black metal to the orchestral black metal of Les Chants Du Hasard. Its self-titled debut will be released in June, but below you can already listen to one track of it.
4. The Fifth Alliance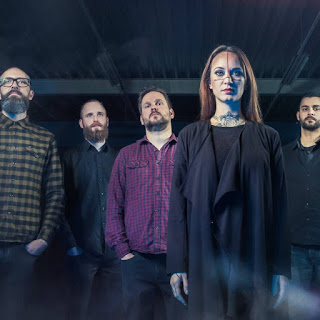 This atmospheric sludge band coming from The Netherlands manages to combine atmospheric vibes and aggressiveness in a perfect way. They already released two albums, below you can listen to their latest one, called Death Poems. This surely is band to keep an eye (ear) on.
The Fifth Alliance Official Website
The Fifth Alliance Facebook
The Fifth Alliance Twitter
5. Ruptured Birth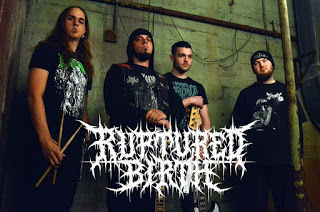 Want some brutal as fuck brutal death metal? Well, Ruptured Birth surely is brutal! So when you dig fast, heavy and brutal music and it can't be enough for you, listen to them. You won't regret it, so you can start, if you dare, with their latest album called Transmutant below. You can also read our review of it here.
6. The 3rd Attempt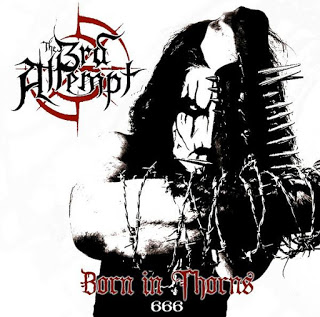 In 2014, former Carpathian Forest guitarists Tchort and Bloodpervertor started The 3rd Attempt, Ødemark (on vocals) and Tybalt (on drums) complete the line-up. In 2015 they released their debut called Born In Thorns, in my opinion an great release, but you can decide for yourself below. They recently announced they will be making a new album, so really looking forward to that!
The 3rd Attempt Official Website
The 3rd Attempt Facebook
7. Into The Arcane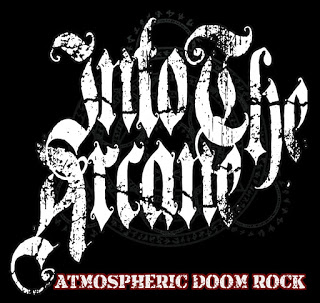 This new band from The Netherlands, formed by (ex) Dead End members, plays atmospheric doom rock. In June they will release their debut EP called Het Verlangen Der Geest, below you can hear some tunes from Into The Arcane to get you in the right mood for when the EP will be out!
8. Stranger Dimensions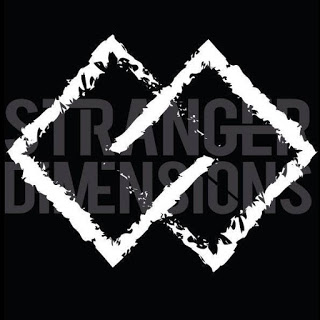 Stranger Dimensions hail from Belgium and these guys play experimental metalcore. They exist since 2015 and already released an Demo and an EP. You can listen to their EP, called Heartless, below. These guys know how to do their thing and they do it in a great way. Looking forward to the future of this band!
Stranger Dimensions Official Website
Stranger Dimensions Facebook
Stranger Dimensions Twitter
9. Santa Cruz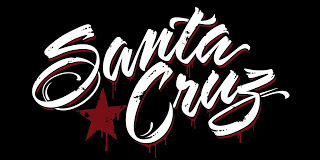 Glam metal in the 80's, many have heard of it or experienced it. These Finns from Santa Cruz are probably, just as me, to young to have it experienced, but that doesn't mean they can make some great glam metal. Since 2007, when they formed, they already released two albums and a third one is in the making as we write. Below you can watch their videoclip for Let Them Burn, coming from their second album, and here you can read an live review I did from their show together with Reckless Love.
Santa Cruz Official Website
Santa Cruz Facebook
Santa Cruz Twitter
10. The Autist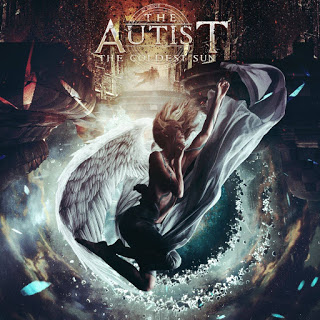 The Autist is a band for fans of female vocals, for melody and symphony as well for fans of male vocals, aggressivity and technical playing. The members of The Autist hail from Portugal and Russia and they play their metal in a very nice way, combining all the things mentioned earlier in an perfect way. Recently they released their lyric video for Ethereal, which you can watch below. Be prepared!
The Autist Facebook
The Autist Twitter
Hi!
I'm Tim van Velthuysen and I started DutchMetalManiac back in 2014. I'm 29 years old and I live in Nijmegen, The Netherlands. Of course, I like metal, but I can also appreciate other musical styles.
In addition to DutchMetalManiac I also have a personal website on which I'll post various things that won't fit on DutchMetalManiac, but might be interesting for you as well. It's in Dutch though.