Hey! \m/
Already discovered some nice bands through our Promoting Bands? Hope you did!
Missed them? Here are the links:
Part 1
Part 2
Part 3
Part 4
Part 5
Part 6
Part 7
Part 8
Part 9
Anyway, here is part 10 of Promoting Bands, it even features an exclusive Dutch video premiere!
Remember, if you want to be featured, just send us an email, Facebook or Twitter message.
\m/
Tim van Velthuysen
1. Saints Of Death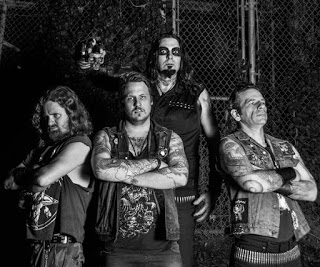 Saints Of Death hail from Canada and they make their death groove metal extra heavy by using two bass guitars, instead of one. They started in 2013 and 2015 was the year their self-titled debut EP got its release. In my opinion they did a great job, you can listen to it below, so enjoy! By the way, for all guitarists out there, they are looking for one 😉 .
Saints Of Death Official Website
Saints Of Death Facebook
2. Ghost Bath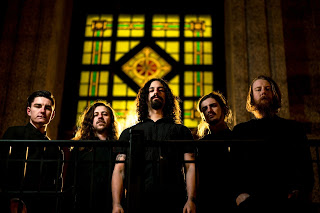 As I already said in Part 9 while mentioning Heretoir, I saw both Heretoir and Ghost Bath in Merleyn, Nijmegen. Ghost Bath's show was really intense, they created a perfect ambiance for their music playing a very nice show. Seeing a show of them is something I would definitely recommend. Living in the USA and want to see them? They are touring with Thy Art Is Murder and Decapitated in August and September. Check Thrones of their latest album Starmouner below.
Here you can also check my review of their 2015 album Moonlover.
Ghost Bath Official Website
Ghost Bath Facebook
Ghost Bath Twitter
3. Nightland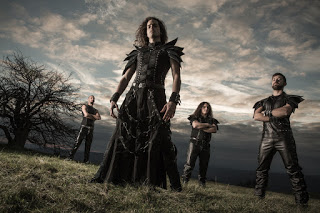 In January, when I was at Doornroosje, Nijmegen for this interview with Clemens 'Ardek' Weijers of Carach Angren, Fleshgod Apocalypse, Carach Angren and Nightland took over the stage. It was an evening to never forget. Nightland was playing first, so I only saw a little bit of their show, because it was during my interview. However, the few songs I still saw were enough to see and hear that Nightland was playing a very nice show. This surely is a band to follow. I can't wait to hear the album they're writing at the moment, but for now you can listen to their latest album, Obsession, below!
Nightland Official Website
Nightland Facebook
Nightland Twitter
4. Ignea (exclusive Dutch video premiere!)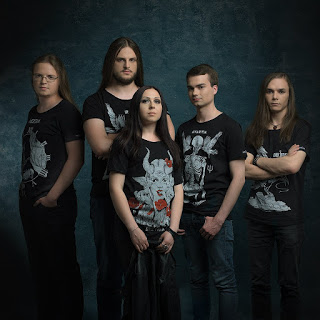 Ignea, hailing from Ukraine, plays a style which they call modern oriental metal. In February they released their debut full-length, called The Sign Of Faith. One of the tracks on The Sign Of Faith, Alexandria, has a new video released today and DutchMetalManiac is proud to give you the exclusive Dutch premiere of it below. So go watch it and be sure to check the other tracks on The Sign Of Faith when you dig it.
Ignea Official Website
Ignea Facebook
Ignea Twitter
5/6. Aether Realm & Troldhaugen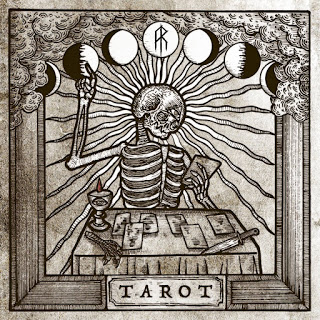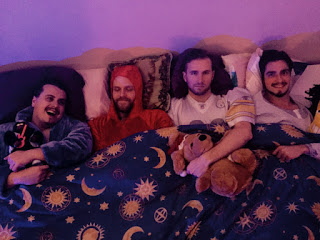 Recently pirate metallers Alestorm announced their European tour and of course, since I really want to see their show, I bought tickets for it. The support acts for their tour were unknown to me: Aether Realm and Troldhaugen. So, I went checking their music and there is only thing I can say now: not only am I looking forward to Alestorm's show but also for both their shows! Want to listen for yourself? You can do so below! If you like them and/or Alestorm be sure to get tickets for their European tour as soon as possible!
Aether Realm Facebook
Aether Realm Twitter
Troldhaugen Facebook
Troldhaugen Twitter
7. Shallrise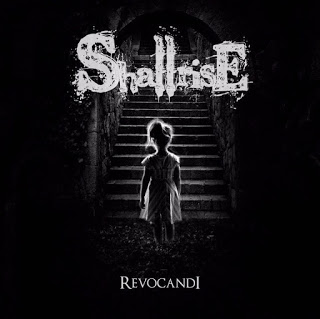 A bit more than a year ago, I posted the, at that moment, exclusive album stream of Shallrise's debut EP Revocandi. These groove metallers from Brazil are doing a great job on Revocandi and I think it's a really nice EP, so when you missed it, or you want to hear it again, listen to it below. These guys are really a band to watch in the future!
Shallrise Official Website
Shallrise Facebook
8. Illusionless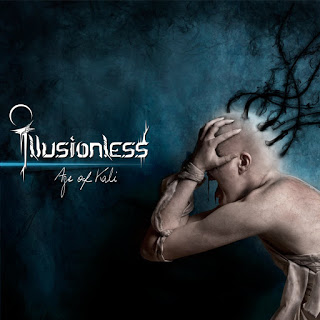 This progressive death metal band coming from Leiden, The Netherlands released their second effort in January 2016. It is called Age Of Kali and it is amazing, if you haven't heard it, I recommend you to wait no longer. The guys of Illusionless recently released an live video of one of the tracks of Age Of Kali, it's Way Of The Dark Creatures and you can watch it below!
Illusionless Official Website
Illusionless Facebook
9. Bio-Cancer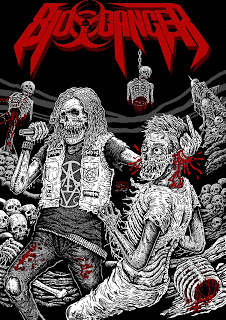 Looking for some awesome thrash? Stop looking, here is Bio-Cancer! These guys from Greece know how to make some great thrash metal. When, in 2015, their latest-to-date album Tormenting The Innocent was released, I almost got blown away, this is very cool! It also made my end of the year list of 2015 (here). So, want to hear some great thrash metal, go listen to this! You can start below with Tormenting The Innocent.
Bio-Cancer Facebook
Bio-Cancer Twitter
10. Thyrgrim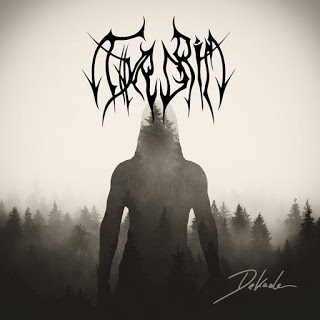 These black metallers from Germany execute their music in an very great way. This is some real good black metal. We already reviewed their latest full-length Dekaden here and it's still being played often in the headquarters of DutchMetalManiac. To be honest, as I mentioned my end of year list of 2015 before, I don't know why Thyrgrim's Dekaden isn't on there, because it really deserves it. Listen to one of their tracks from Dekaden, Dette er tysk svart metal, below.
Hi!
I'm Tim van Velthuysen and I started DutchMetalManiac back in 2014. I'm 29 years old and I live in Nijmegen, The Netherlands. Of course, I like metal, but I can also appreciate other musical styles.
In addition to DutchMetalManiac I also have a personal website on which I'll post various things that won't fit on DutchMetalManiac, but might be interesting for you as well. It's in Dutch though.