Hey,
Here's another part of Promoting Bands for you. Hope you enjoy the bands in here!
If you want to check the earlier parts of Promoting Bands, you can do so at the following links:
Part 1
Part 2
Part 3
Part 4
Part 5
Part 6
Part 7
Part 8
Part 9
Part 10
Part 11
Part 12
Part 13
Part 14
Part 15
Part 16
Part 17
Part 18
Part 19
Part 20
Part 21
Part 22
Part 23
Part 24
Part 25
Part 26
Part 27
Part 28
Part 29
Part 30
Part 31
Part 32
Part 33
Part 34
Part 35
Part 36
Do you want your band to be part of an upcoming part of Promoting Bands? Don't hesitate to send us an email, Facebook or Twitter message!
\m/
Tim van Velthuysen
Atarka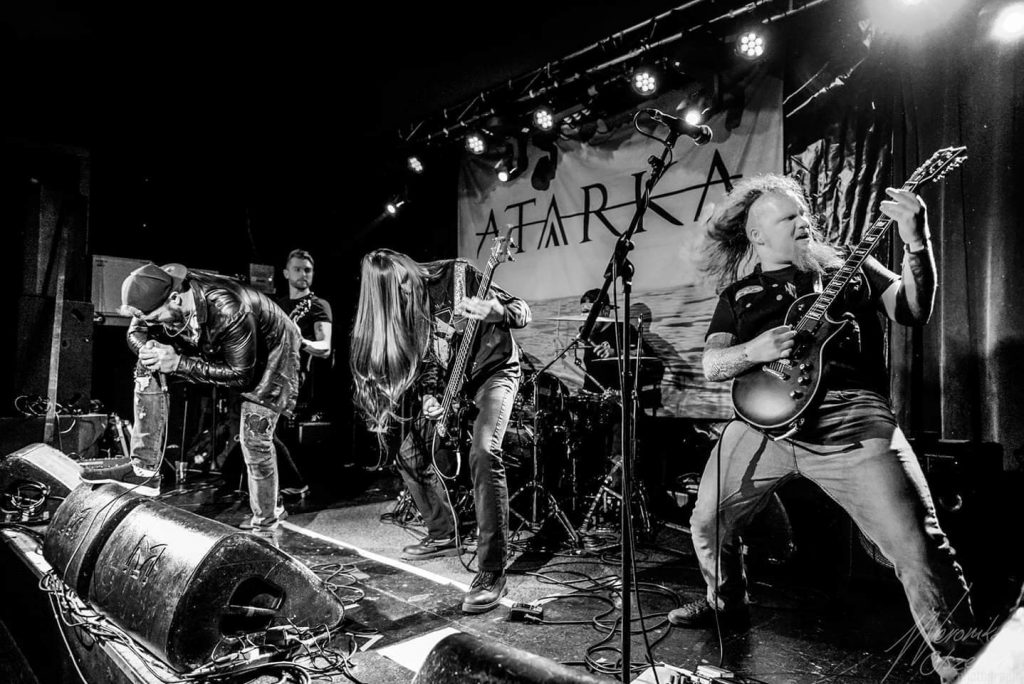 It pounds, it grooves and it contains some melody as well. I am talking about the debut of vocalist Jamie Smith, guitarist/vocalist Daniel K.P. McCarthy, bass player Adam Bayliss, guitarist Alex Dutton and drummer Phil Sheldon, altogether being Atarka. This debut is titled Sleeping Giants and is recently released, to be more precise on March the 27th. Vocally we'll hear raw vocals varying from grunts to screams, as can be heard very well in The Tempest, which also contains clean vocals, that also can be found in Golden Snake and Shadow of the King, in which we'll also hear nice shouts. Atarka found a nice balance between pounding, grooving and melody, such as can be heard quite well in 731 and Nebula. The clean vocals need some time to get used to, especially due to the big contrast compared to the other vocals, but those also bring some variation. Atarka's Sleeping Giant has become a nice album, especially for an debut!
Atarka Official Website
Atarka Facebook
Atarka Instagram
Atarka Twitter
Gavranovi
The Serbian band Gavranovi, consisting of g. Janković (Nikola Janković, ao ex-Triumfall, ex-The Stone), g. Sokolović (Zoran Sokolović, ao Infest, ex-Decrepancy), g. Rančić (Dušan Rančić, ao May Result, ex-The Stone), g. Matković (Luka Matković, ao Bombarder, Quasarborn) and g. Jovanović (Saša Jovanović, ao ex-May Result, ex-The Stone), has only been short in existence just yet. However, at the end of February they showed their first work. It's a song titled Pjevanija prva, coming off of their future debut EP, titled Crni. Pjevanija prva's lyric video can be seen below and in case you are searching for the English translation of its lyrics, those are in the video's description on Youtube. Immediately at the start of Pjevanija prva a special snare-instrument with a special and nice sound stands out, with which Gavranovi gives a nice special touch to their black metal. The great, raw vocals, which are definitely not standard black metal screams, nicely combined with clean backing vocals, are also contributing to the amount of niceness of Pjevanija prva. Of course I can't leave the roaring guitarsolo halfway this song unmentioned. I am very enthusiastic about Pjevanija prva and so I am also very curious to Gavranovi's future stuff!
MVRDVRKVLTVR
MVRDVRKVLTVR is an American black metal band consisting of vocalist Sire Mvrdvr, guitarist Ekhthir Ithas and drummer Baron ov Butchery. On March the 23rd MVRDVRKVLTVR released their debut EP, titled Mauled by Savagery. On this debut MVRDVRKVLTVR shows that their black metal is quite straightforward and raw. Choppy drums, raging guitars and raw, obscure vocals, mostly at a very fast forward pace, with intro Invocation, interlude The Wall and outro Doxology as exceptions, that's what MVRDVRKVLTVR shows on this debut. They do so with some variation though, such as can be heard in Death in Her Mercy and Lord Deceiver. Those less fast tracks, intro Invocation, interlude The Wall and outro Doxology do still contribute to the obscurity of MVRDVRKVLTVR's Mauled By Savagery though, especially due to the distorted, and because of this extra dark, possessed-like sounding vocals.
MVRDVRKVLTVR Official Website
MVRDVRKVLTVR Facebook
Stahv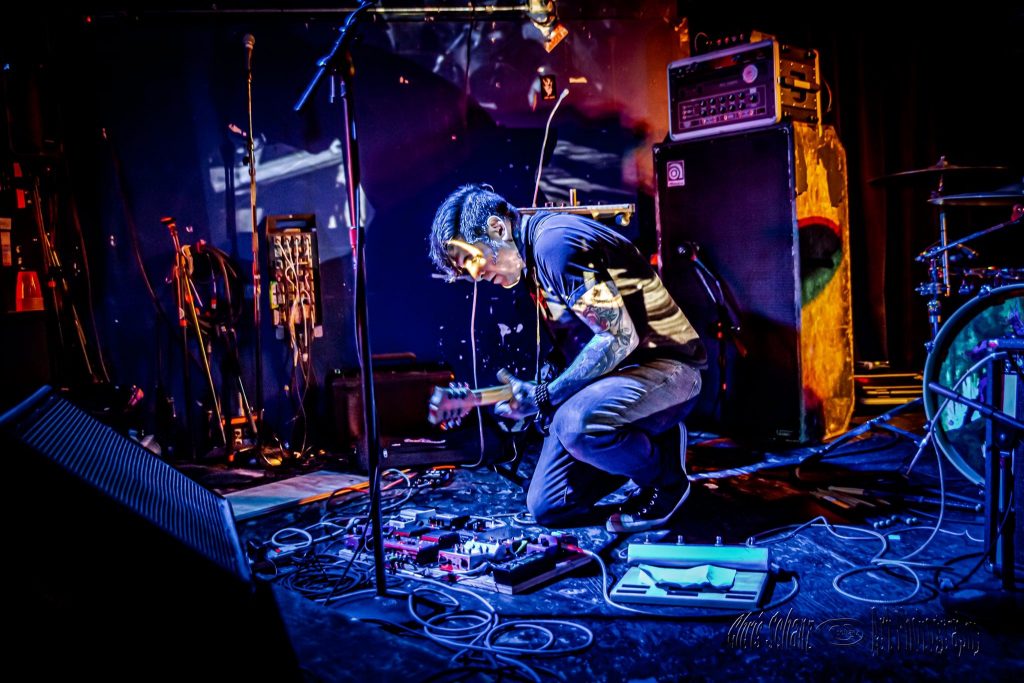 Another band that's really worth checking out is Stahv, the doomgaze one-man-band of Solomon Arye Rosenschein. That's especially the case when you like music that immediately drags you in it to bring you in some kind of trance and to only let you go when it's ended. Add some complex rhythms and variations to that, and you have Stahv's new EP, titled The Sundowner, which was released last February. The Sundowner is instrumental, but contains such nice music that vocals definitely aren't to be missed. Stahv immediately drags you into The Sundowner with its a bit more up-tempo opener Voyage of the Dawndraper, in which the proggy synths are clearly audible, to flow over in the much calmer and lingering, Pink Floyd-vibing All Seeing I. That transition may include quite a contrast in terms of pace, but Stahv brings it in such a way that it is quite fitting. Evhgot is also very lingering and sounds very atmospheric or a bit folky at some moments, while the closing track, the title-track, sounds very lingering as well, but contains a bit more doomy, dark vibe, due to the guitar-rhythm and the somewhat dark synths, but also due to the vocal sample used in this track. Definitely worth checking out: Stahv's The Sundowner!
Stahv Official Website
Stahv Facebook
Stahv Instagram
Stahv Twitter
Dark Years from Now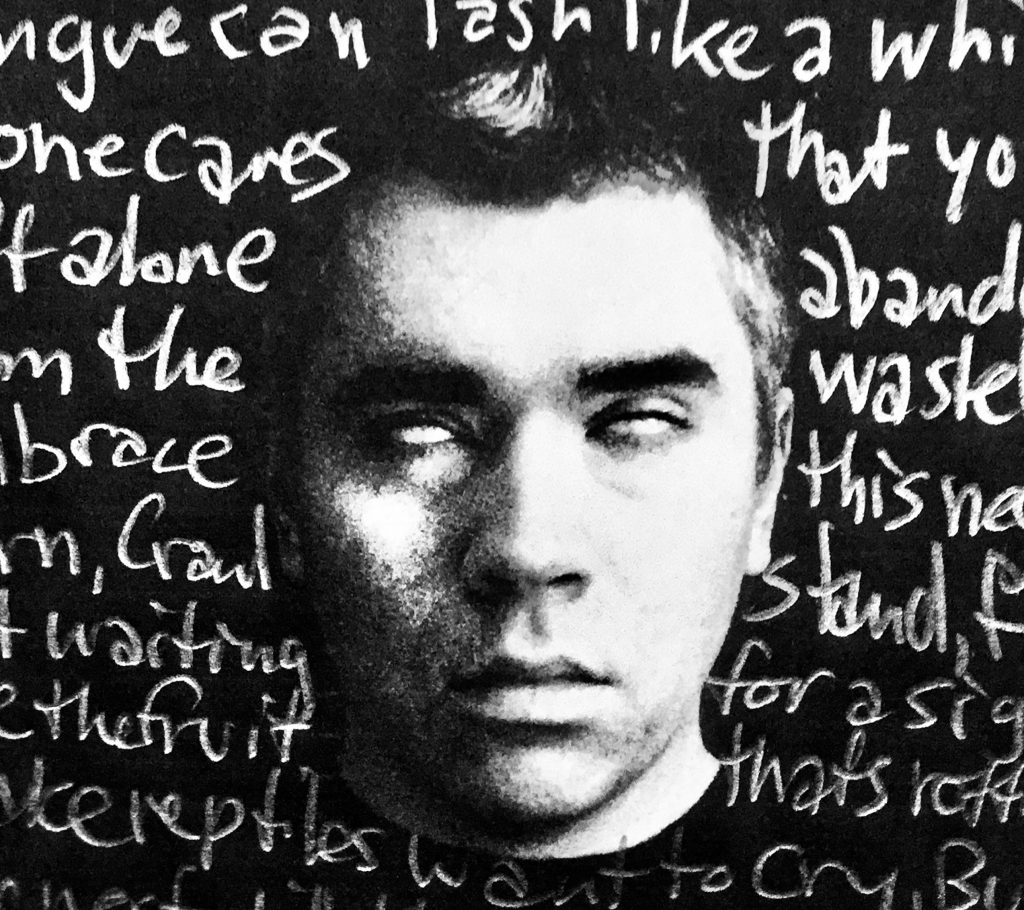 Last year we already wrote about the last band in this part of Promoting Bands, Dark Years from Now, twice. Both times that was about an exclusive Dutch video premiere, once of Pyrophoric and once of Dark Years from Now's version of Nirvana's Negative Creep. Now, DutchMetalManiac is proud to give you yet another exclusive Dutch video premiere of a Dark Years from Now video. This time it's about the second track off of his last year released self-titled debut album, Heaven and Hell Collide. Dark Years from Now's sole member Dan Potter had the following to say about Heaven and Hell Collide's video: "The video for Heaven and Hell Collide is all about the timeless obsession mankind has with self-inflicted violence, insanity and ultimately self-annihilation. Images of man's inhumanity towards man emerge out of the static to shock and disturb making us question our feelings of invincibility in the face of our savage mortality. Leaving the channel changer in the hands of Dark Years from Now also results in visions of barbarity on the fret-board as scenes of intense vocal and guitar performances tune in and out of the twisted broadcast like a wicked horror character tormenting his victims from afar."
DutchMetalManiac is proud to give you the exclusive Dutch video premiere of Heaven and Hell Collide below.
Dark Years from Now Facebook
Dark Years from Now Instagram
Dark Years from Now Twitter
Hi!
I'm Tim van Velthuysen and I started DutchMetalManiac back in 2014. I'm 29 years old and I live in Nijmegen, The Netherlands. Of course, I like metal, but I can also appreciate other musical styles.
In addition to DutchMetalManiac I also have a personal website on which I'll post various things that won't fit on DutchMetalManiac, but might be interesting for you as well. It's in Dutch though.