Hey everyone! \m/
It's been a while since the last part of Promoting Bands, so here is a new one.
If you enjoyed the earlier parts and want to check them again, or you missed them, here they are:
Part 1
Part 2
Part 3
Part 4
Part 5
Part 6
Part 7
Part 8
Part 9
Part 10
Part 11
Part 12
Part 13
And remember: don't hesitate to send us an email, Facebook or Twitter message if you want to be featured in the next part of Promoting Bands!
\m/
Tim van Velthuysen
1. Haggard

I start this part of Promoting Bands with a band I already listen to for a while, Haggard. Tales Of Ithiria is the latest album so far from them. It was released in 2008, so it's a bit of an older release. However, Haggard deserves to be mentioned. This band around Asis Nasseri, Haggard's mastermind, mixes classical music, medieval music and death metal making this a beautiful, epic combination. Below you can listen to the already mentioned album Tales Of Ithiria, but to be honest every album of this band is very much worth listening. A unique band I surely recommend.
Haggard Official Website
Haggard Facebook
Haggard Twitter
2. Kobra And The Lotus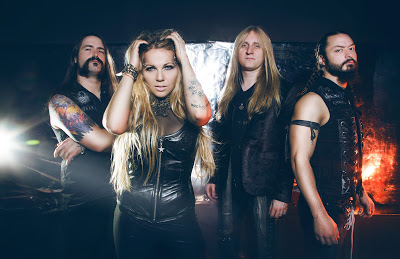 In contrast to Haggard, the second band is a band I discovered last year, Kobra And The Lotus. The music this band plays is heavy and catchy at the same time and Kobra And The Lotus found the perfect balance between these two. Their latest album, the first part of a double-album called Prevail (check our review here), is definitely recommended and I am surely looking forward to the second part of Prevail. Their live show comes with a lot of energy and is also very much something I would recommend. Want to know more about Kobra And The Lotus and their frontwoman Kobra Paige? Check our interview with Kobra here. In the meantime you can listen to the track Prevail below.
Kobra And The Lotus Official Website
Kobra And The Lotus Facebook
Kobra And The Lotus Twitter
3. Seita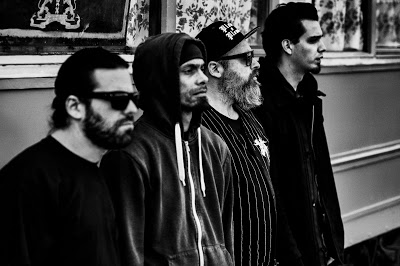 The next two bands are also bands I discovered last year. I am talking about Seita and Apophys, here you can read my live review of Seita's releaseshow for their Maledictus Mundi album with Apophys as support act. Another live review of a Seita show where DutchMetalManiac was can be read here. The energy coming from this Dutch death/thrash metal band, especially at live shows, is phenomenal. If Seita is coming to a place nearby, make sure you don't miss this. Their video of the track Cowards To The Lions, coming from Maledictus Mundi, can be seen below.
Seita Official Website
Seita Facebook
Seita Twitter
4. Apophys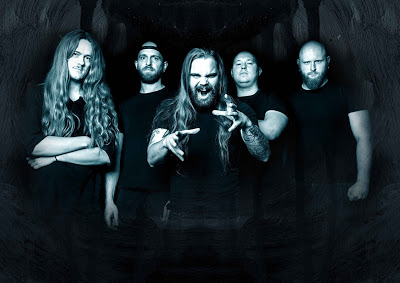 As you can read above Apophys was the support act of Seita's releaseshow (see link to live review above). They are another great band I discovered last year. With their very tight death metal they gave a very nice show. What was standing out the most is probably the way vocalist Kevin Quilligan performed, of course supported by the, also great, performance of the other band members. What I said about Seita is also the case for Apophys. Are they coming to a place nearby? Then you don't want to miss this if you dig death metal. Below you can listen to their new album Devoratis, which releases today, January 22nd.
Apophys Official Website
Apophys Facebook
Apophys Twitter
5. Grafjammer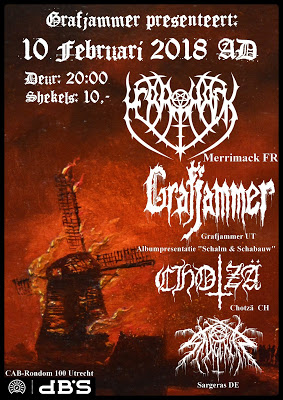 Besides Seita and Apophys, there are two other bands coming from The Netherlands in this part of Promoting Bands. First of those two bands is Grafjammer. This dark, filthy band is going to release their second album on February 10th. It will be entitled Schalm & Schabauw and there will also be a releaseshow in dB's in Utrecht on the releaseday. Below you can listen to the second single of Schalm & Schabauw, De Dode Molen Van Buiten Catharijne.
6. The Subliminal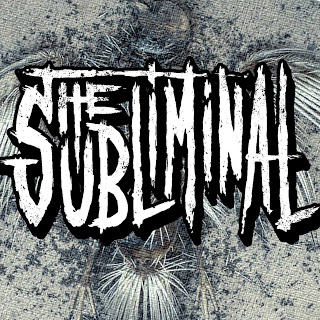 The last Dutch band is The Subliminal. This band plays groove metal with a very aggressive and powerful sound. Want to experience this yourself? Then you can listen to their track titled Behind Dead Eyes below. Recently the guys of The Subliminal announced that they are writing new material for an upcoming EP. So, with the fact that we have to wait sometime for new material, the earlier released tracks will have to do for now. No problem, because based on these earlier tracks the new material can't possibly be anything else than great.
7. Storm Seeker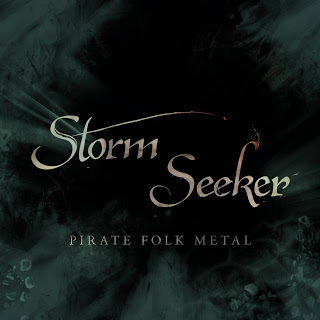 When speaking about the combination of metal and pirates, the pirate metallers of Alestorm soon come to mind. But wait, there is more! They come from Germany and exist since 2013. They released their debut EP, titled Pirate Scum, in 2016 through Aeterna Records. I am talking about the pirate metallers of Storm Seeker. All tracks of the Pirate Scum EP are definitely recommended, below you can watch their video for the track The Longing.
Storm Seeker Official Website
Storm Seeker Facebook
Storm Seeker Twitter
8. Throane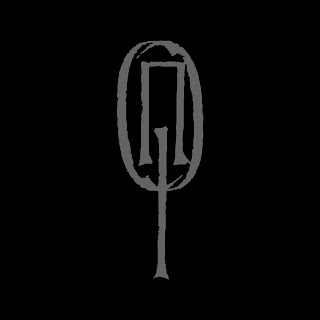 Last weekend I went to a concert of Amenra, which is also a great band you should check if you don't know them yet. One of the support acts at that show was Throane. This French band plays extremely dark, haunting, almost hypnotizing music which is almost impossible to describe. This is music you have to experience. Their show was phenomenal, just as the Amenra show. Both bands are very recommend to go to when they are playing nearby you. Throane's second album, Plus Une Main A Mordre, which was released in October last year is definitely worth listening to, so don't hesitate to do so below.
9. Cruachan
The next band is Cruachan, a folk metal band from Ireland. In 2018, Cruachan already exists for 25 years and they are also going to release a new album. This album will be titled Nine Years Of Blood and will be the last part in their Trilogy Of Blood. Their latest album Blood For The Bloodgod is very nice, so I am surely look forward to the upcoming Nine Years Of Blood album. Below you can listen to a teaser for Nine Years Of Blood.
Cruachan Official Website
Cruachan Facebook
10. Corpus Callosum

The last band of this part of Promoting Bands is a band playing heavy progressive metal in a way you don't hear that often. They hail from Canada and are called Corpus Callosum. They formed in 2015 and released their debut EP called Second Sun in 2016. Below you can watch their animated music video for the track Mirror Stone.
Corpus Callosum Official Website
Corpus Callosum Facebook
Hi!
I'm Tim van Velthuysen and I started DutchMetalManiac back in 2014. I'm 29 years old and I live in Nijmegen, The Netherlands. Of course, I like metal, but I can also appreciate other musical styles.
In addition to DutchMetalManiac I also have a personal website on which I'll post various things that won't fit on DutchMetalManiac, but might be interesting for you as well. It's in Dutch though.