Hey metalheads \m/
Got a new part of Promoting Bands for you, hope you enjoyed the earlier parts!
If you haven't checked those, be sure to do so at the following links:
Part 1
Part 2
Part 3
Part 4
Part 5
Part 6
Part 7
Part 8
Part 9
Part 10
Part 11
Part 12
And remember: be sure to send us an email, Facebook or Twitter message if you want to be featured in the next part of Promoting Bands!
Enjoy!
Tim van Velthuysen
1. Prismind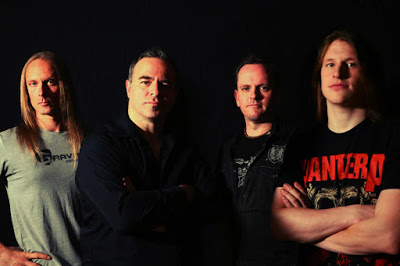 We already reviewed their debut album Disciples By Design here, made a live review about one of their gigs here and interviewed them here. Of course, I am talking about Prismind! Recently, they released a video for Our Broken Fate, coming from Disciples By Design, you can check that video below. This is a band that is worth checking out for sure!
Prismind Official Website
Prismind Facebook
Prismind Twitter
2. Royal Jake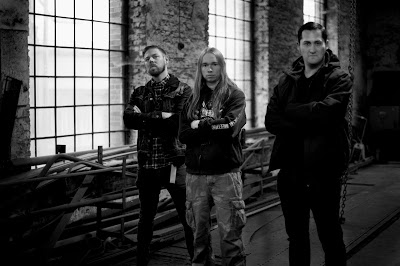 Three Belgian guys, Arjen van Acker, Kjell de Raes and Peter de Bondt, together they are the metalcore band Royal Jake. In November last year we already reviewed their EP Retaliate/The Answer, which you can check here. Now, they just released a video for the titletrack of that EP, it is below if you want to check it. Great job guys!
3. Vetrar Draugurinn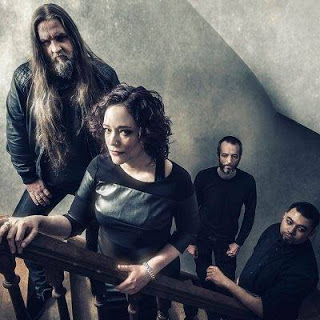 In this part of Promoting Bands we have three Dutch bands for you. The first one is Vetrar Draugurinn, which is Icelandic for The Winter Ghosts. Vetrar Draugurinn is the band of former Stream Of Passion guitarist Eric Hazebroek, Autumn vocalist Marjan Welman, former All For Nothing drummer Jim van de Kerkhof who are recently joined by former Acrid bassist Arjan Heijden and Ancient Rites guitarist Thomas Cochrane. At this moment they only released one EP, titled I (One), which you can listen to below, but they are currently working on their debut full-length. So, be sure to follow Vetrar Draugurinn and get siked for their upcoming album!
Vetrar Draugurinn Official Website
Vetrar Draugurinn Facebook
Vetrar Draugurinn Twitter
4. Savage Messiah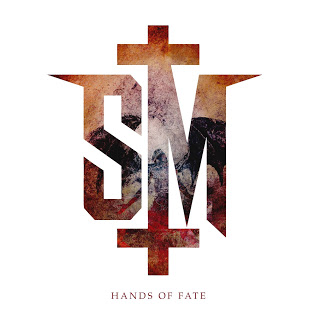 Savage Messiah, coming from the UK, already made three great albums. The Fateful Dark is their latest full-length to date, but more Savage Messiah material is on its way! In October they will release Hands Of Fate, their new effort! Below is the video of the title track for you to check out. I already interviewed Savage Messiah a while ago, when DutchMetalManiac was only 2 months old. Check my interview with them here.
Savage Messiah Official Website
Savage Messiah Facebook
Savage Messiah Twitter
5. Tsar Stangra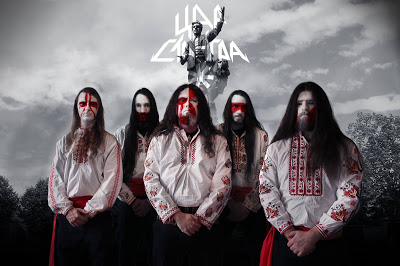 Bulgarian black metallers Tsar Stangra formed in 2007, now in 2017 they celebrate their ten-year existence with their full-length debut. Небесният ковач, as it is titled, was released in May. Небесният ковач is an album full of great atmospheric black metal combined with some Bulgarian folk elements, a very nice combination which is also very well executed. The video of Небесният ковач's titletrack can be seen below!
6. WildHeart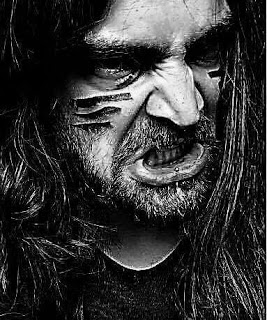 Now, it's time for the second Dutch band in here. I already mentioned another project from the mastermind behind WildHeart, John B. Jones, earlier. In part 7 of Promoting Bands I mentioned his Wheezy John B. project, read it here. Now, he is back! His fourth release of 2017 is with his WildHeart project and is called The WildHeart EP. You can listen to this extremely heavy EP below and be sure to follow him if you dig it!
7. From North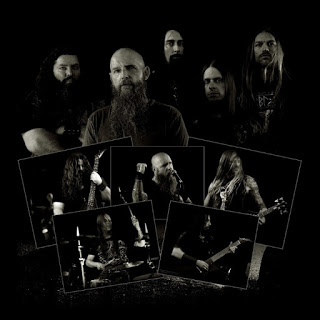 Dig folk metal? This next band is for you! The Swedish metallers From North recently dropped their their self-titled debut album and it's great folk metal. Below you can watch their videoclip for the titletrack. These folk metallers sound like they can be the next folk metal sensation and can easily be mentioned alongside Ensiferum and Korpiklaani.
From North Official Website
From North Facebook
From North Twitter
8. Dopethrone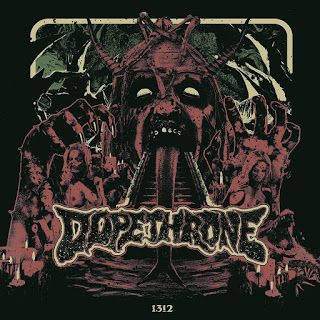 Wow, this is heavy as fuck! After their four full-lengths (Demonsmoke, Dark Foil, III and Hochelaga) and their split with fellow sludgers Fister they released their latest effort, an EP called 1312, in August last year. If you dig sludge, heavy doom, stoner or anything relatable you have to check Dopethrone. It's an amazing band and if you dig 1312, which you can listen to below, I surely recommend you to check their other releases too!
9. Acrid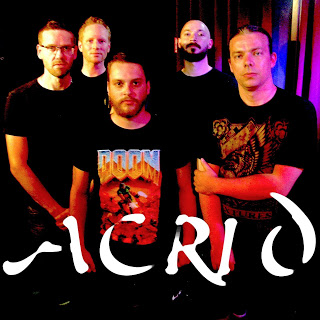 Next is the third, and last, Dutch band for now. It's about Acrid, five guys from The Hague whose latest effort is an EP released in 2014. Below you can watch their recently uploaded lyric video for Afterburner, which is a track from that 2014 EP. However, Acrid is working on new music which is planned for release in early 2018. So for now, enjoy Afterburner, and if you dig it be sure to check their other material as well and get siked for their early 2018 release!
10. Isolated Antagonist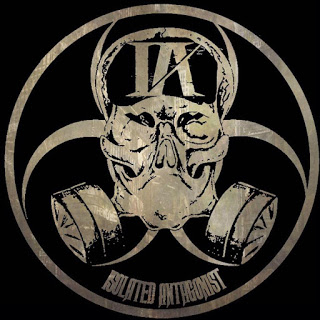 Latest band in this part of Promoting Bands is the band of Nate Exx Gradowski and Glen Mitchell. Together they are the sci-fi metallers from the USA, Isolated Antagonist! Since they formed in 2014, they already released two full-lengths, The Isolated And The Antagonist (2015) and Affirmation Of Entropy (2016), and an EP, Engineered Audio Hallucinations (2015). In August they dropped a new track, called Binary Decisions, which you can listen to below. It's a great track in which Christian Olde Wolbers takes care of bass duties, besides Nate and Glen.
Isolated Antagonist Facebook
Isolated Antagonist Twitter
Hi!
I'm Tim van Velthuysen and I started DutchMetalManiac back in 2014. I'm 29 years old and I live in Nijmegen, The Netherlands. Of course, I like metal, but I can also appreciate other musical styles.
In addition to DutchMetalManiac I also have a personal website on which I'll post various things that won't fit on DutchMetalManiac, but might be interesting for you as well. It's in Dutch though.