Hey,
Here we have another part of Promoting Bands for you. Hope you enjoy the bands in here!
If you want to check the earlier parts of Promoting Bands, you can do so at the following links:
Part 1
Part 2
Part 3
Part 4
Part 5
Part 6
Part 7
Part 8
Part 9
Part 10
Part 11
Part 12
Part 13
Part 14
Part 15
Part 16
Part 17
Part 18
Part 19
Part 20
Part 21
Part 22
Part 23
Part 24
Part 25
Part 26
Part 27
Part 28
Part 29
Do you want your band to be part of an upcoming part of Promoting Bands? Don't hesitate to send us an email, Facebook or Twitter message!
\m/
Tim van Velthuysen
Left Hand Path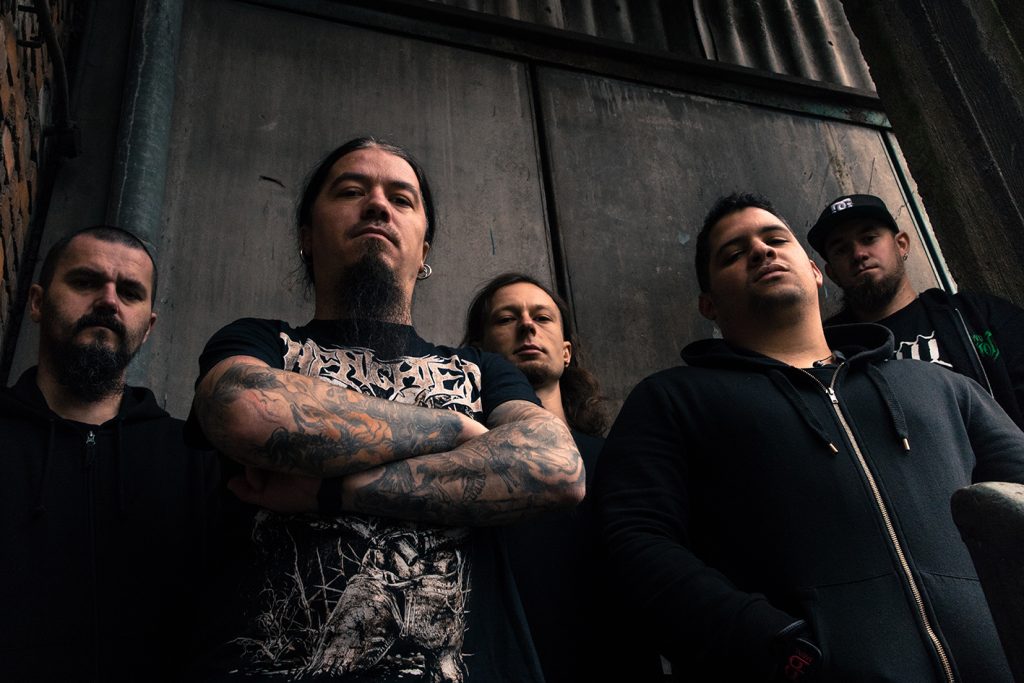 In 2014 the Romanian band Left Hand Path formed. Their current line-up consists of bass player Szenasi Attila, drummer José Morales, guitarists Ádám András and Wagner Tamás and vocalist Cristian Aionese. Left Hand Path's musical style is progressive extreme metal. In the spring of 2018 this band had their live debut and on June the 17th they released their self-titled debut EP. This EP really pounds while also certainly including a progressive touch. On this EP Left Hand Path shows to have found a perfect balance between progressivity and extremity. This surely is recommended! In case you aren't convinced yet, you can check Left Hand Path below and let yourself be blown away by these Romanian metallers. Left Hand Path surely sounds very promising and it wouldn't surprise me when we'll hear a lot more from this band in the future.
The Great Divide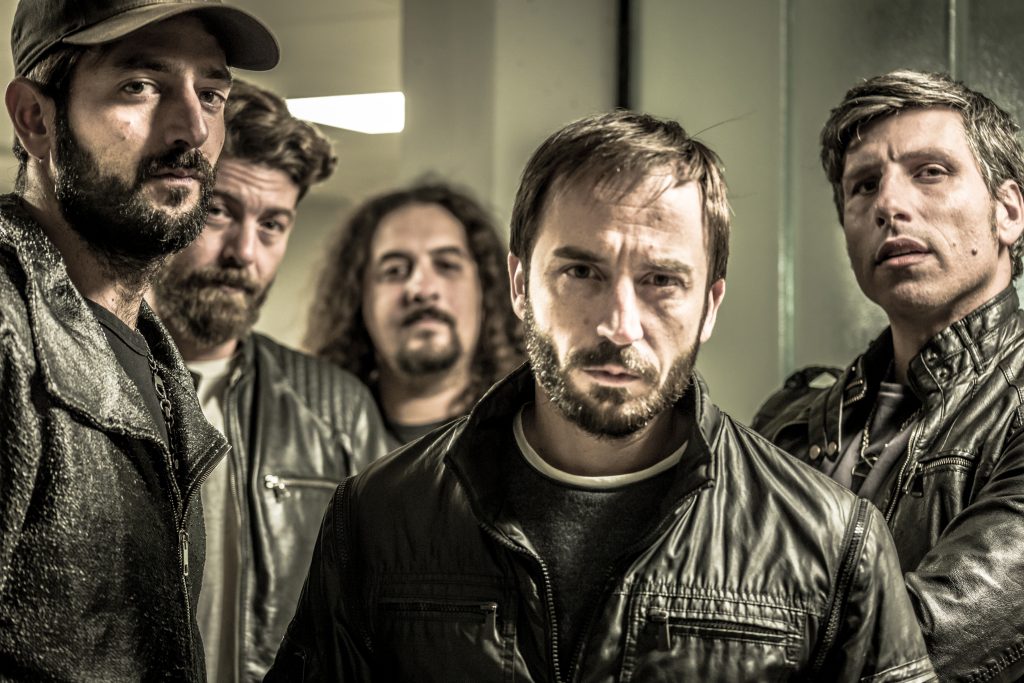 In 2010 the Italian hardrockers of The Great Divide already started writing material and playing shows. However, they didn't release any official studio material for quite a while. This also got delayed due to some line-up changes. Recently, the situation changed. On June the 17th The Great Divide, of which the current line-up consists of vocalist Mauro Pala, guitarists Pier Paolo Cianca and Gabriele Sorrentino, bass player Alessio Ripani and drummer Vladimiro Melchiorre, released its debut album. This debut album is titled Union Reloaded and is released via Agoge Records. Of course The Great Divide isn't the heaviest band in this part of Promoting Bands, but in case you can also appreciate some nice hardrock besides your metal, this Union Reloaded by The Great Divide is definitely worth checking out. Below you can watch the video for Bone, a track coming from Union Reloaded. Bone shows that The Great Divide surely isn't extreme metal, but it neither is just a simple radio-rock band. All tracks on Union Reloaded, piece by piece, are composed in a very strong way and show quite some variation.
The Great Divide Official Website
The Great Divide Facebook
The Great Divide Instagram
The Great Divide Twitter
Relinquished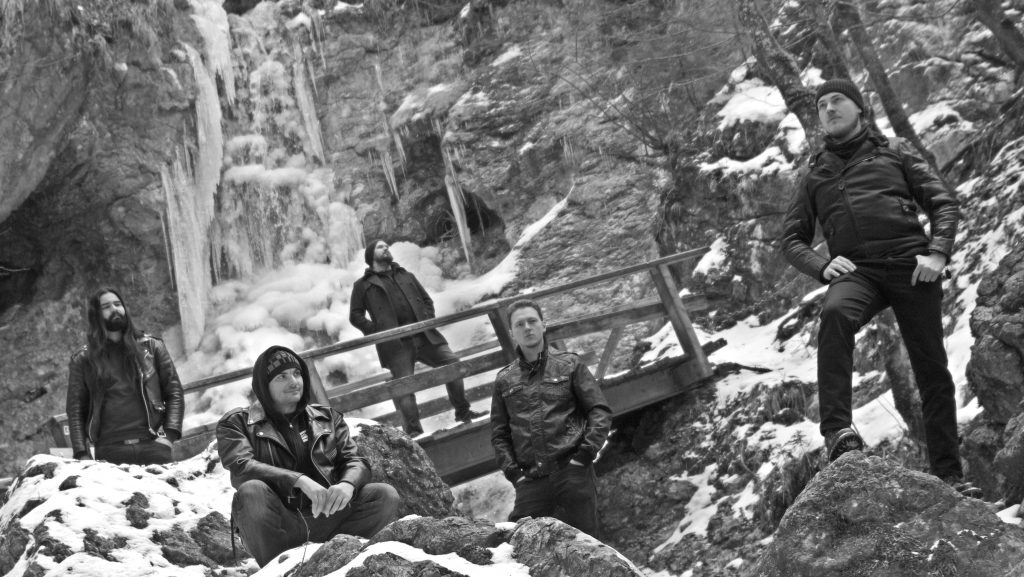 The next band is, again, heavier and more extreme. It is the Austrian band Relinquished, consisting of vocalist Sebastian Bramböck, guitarist/clarinet player Anton Keuschnick, guitarist/vocalist Simon Dettendorfer, bass player Dominik Steffan and drummer Richard Marx. After their formation in 2004 they released their debut EP, titled Rehearshal Doom, in 2009. Two years later their debut full-length album Susanna Lies in Ashes followed, which was, again two years later, followed by Onward Anguishes. Now, five years after that last album, Relinquished released new material. This full-length album is titled Addictivities Part 1. It is an concept-album that chronologically should be seen as a prequel to Susanna Lies in Ashes. Relinquished pounds really heavily on Addictivies Part 1, but that doesn't mean that Addictivities Part 1 is only just heavily pounding, to be honest it is far more than that. All tracks on this album, piece by piece, are gems, for as far as that word fits with extreme metal. In every track there is a lot to discover and there even might be something saved to discover for the next time listening. This surely is an album that needs to be experienced completely and that definitely is what this album deserves. It surely is worth your time. You still want a preview first? In that case you can check out their video for Addictivities Part 1's opening track Expectations below.
Relinquished Official Website
Relinquished Facebook
Relinquished Twitter
LINGUA IGNOTA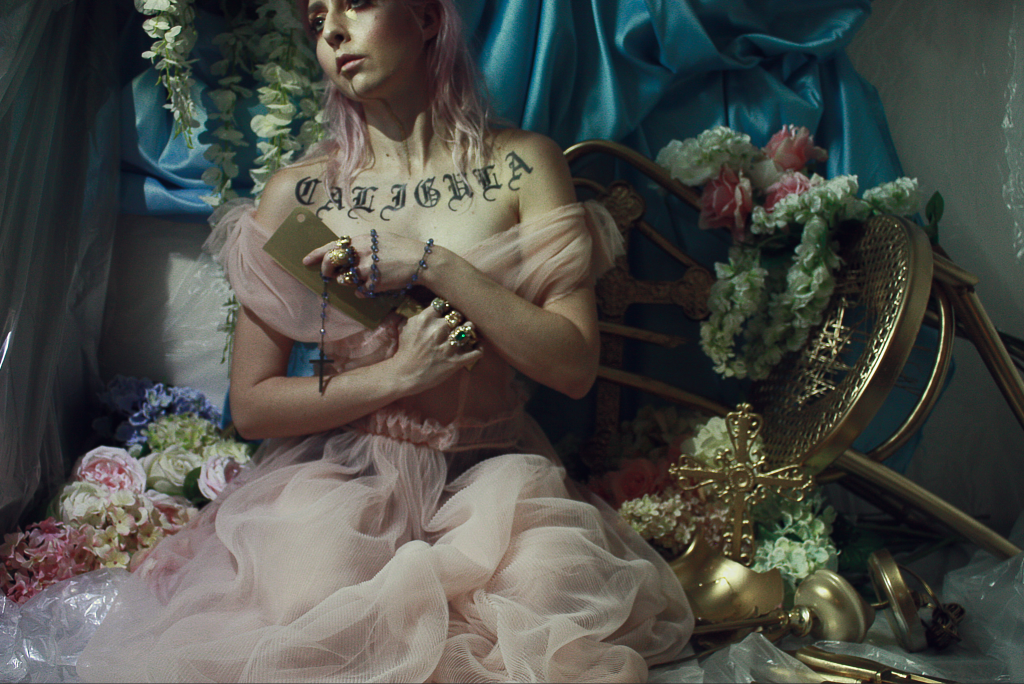 LINGUA IGNOTA, the solo project of Kristin Hayter, creates music that is very difficult to put in a genre. It definitely isn't metal, but it includes metal-influences, just as it includes influences of, for example, noise, opera and industrial. LINGUA IGNOTA's music also contains a very intense and dark atmosphere that might probably be to the liking of many metal listeners as well, something she also executes very well. In 2017 LINGUA IGNOTA released its debut album Let the Evil of His Own Lips Cover Him as well as successor All Bitches Die. Now, two years later, a third album was added to that. This third album is titled CALIGULA and was released on July the 19th via Profound Lore Records. Before the release date there were already two tracks of CALIGULA released, DO YOU DOUBT ME TRAITOR and BUTCHER OF THE WORLD. Based on those two tracks CALIGULA had to become a masterpiece and now that it is released it seems that it indeed is a masterpiece, as you can hear below. In case you want to see her perform live, that's possible! On October the 5th she will perform at the Soulcrusher Festival in Doornroosje, Nijmegen and on September the 27th and 28th she will be part of Amenra's 20th anniversary at De Brakke Grond and Paradiso in Amsterdam.
LINGUA IGNOTA Official Website
LINGUA IGNOTA Facebook
LINGUA IGNOTA Instagram
LINGUA IGNOTA Twitter
Bruut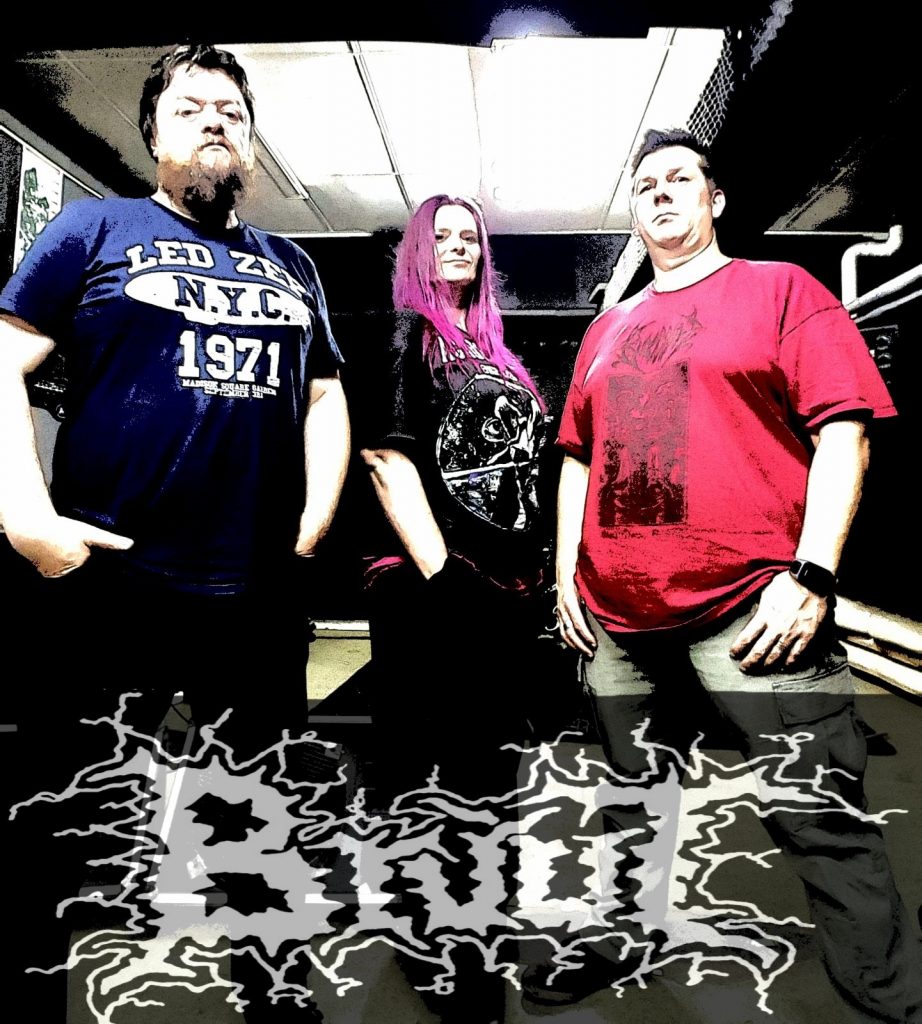 In 2017 vocalist/bass player Corinne van den Brand, known from Acrostichon and Razend, formed a new old school death metal band together with guitarist Albert de Bruijn and drummer Joris van Iersel, both known from, among others, Crustacean. This trio, named Bruut, recently released their debut EP. This EP is titled Bloodmoon and is released via Badger Records. The opening track, Bloodmoon's title track, immediately pounds very fast-paced, like it should be with old school death metal. Tempo changes are also present on Bloodmoon, but all is clearly delivered in a typical rattling old school death metal way. The rattling aspect of this EP makes that Bloodmoon sounds vile and raw, but in a way that it can still be heard that the members of Bruut are also just good in what they're doing. Is old school death metal something you like to listen to? If yes, be sure to check out this debut EP, titled Bloodmoon, by the Dutch band Bruut, below!
Hi!
I'm Tim van Velthuysen and I started DutchMetalManiac back in 2014. I'm 29 years old and I live in Nijmegen, The Netherlands. Of course, I like metal, but I can also appreciate other musical styles.
In addition to DutchMetalManiac I also have a personal website on which I'll post various things that won't fit on DutchMetalManiac, but might be interesting for you as well. It's in Dutch though.