Hey!
It's already been a while since the last part of Promoting Bands (part 15).
This is partly due to the fact that we've been working on a new website which will be viewable soon.
Besides of course some nice bands that are really worth checking out, this sixteenth part of Promoting Bands is also the official announcement of our new website.
In case you want to read our earlier Promoting Bands parts (again), here they are:
Part 1
Part 2
Part 3
Part 4
Part 5
Part 6
Part 7
Part 8
Part 9
Part 10
Part 11
Part 12
Part 13
Part 14
Part 15
And remember: don't hesitate to send us an email, Facebook or Twitter message if you want to be featured in the next part of Promoting Bands!
\m/
Tim van Velthuysen
New website
As mentioned above this part of Promoting Bands contains, besides the usual content, also the official announcement of DutchMetalManiac's new website.
On July 27th, DutchMetalManiac hits its 4 year mark!
Due to the fact that the new website is ready and this date is near, our new website will be viewable for everyone on July the 27th as a celebration of this 4 year mark!
The new URL www.dutchmetalmaniac.com already works for a while, but now it will still redirect you to our blogspot. This won't happen anymore as of July the 27th, from that moment on you will stay on www.dutchmetalmaniac.com. So, if you normally use our direct blogspot URL (timvv9.blogspot.com) to go to DutchMetalManiac, remember to change this before July the 27th.
We hope to welcome you on the new DutchMetalManiac-website on July the 27th, so be sure to note this on your calendar! \m/
Of course, we also have five nice bands in Promoting Bands Part 16:
Fister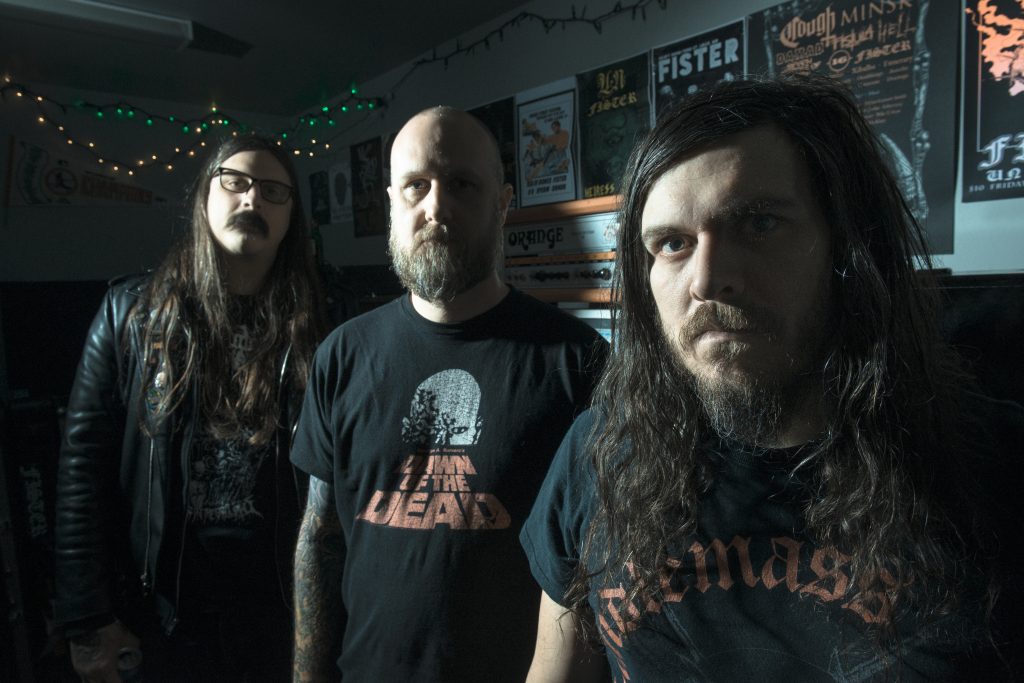 Fister, consisting of Kenny Snarzyk (bass/vocals), Kirk Gatterer (drums) and Marcus Newstead (guitars/vocals) brings a mix of inert doom and intense sludge. When you want extreme speed, this probably isn't a band for you. When you dig heavy, inert guitars, deep, intense drums and crushing vocals that go through marrow and bone, you can't pass on Fister! Coming from St. Louis, USA this heavyweight band already released 7 splits, 2 EP's and 3 full-lenghts. Until a short while ago, because on April the 27th (EU)/May 18th (USA) these guys released a fourth full-length. This fourth album is called No Spirit Within and is released via Listenable Records. It is heavy as fuck! Almost 49 minutes of heavy doom/sludge booming out of your speakers and leaving you crushed. Many people probably need some rest after listening this album. Can you handle it? You can try below.
Mos Generator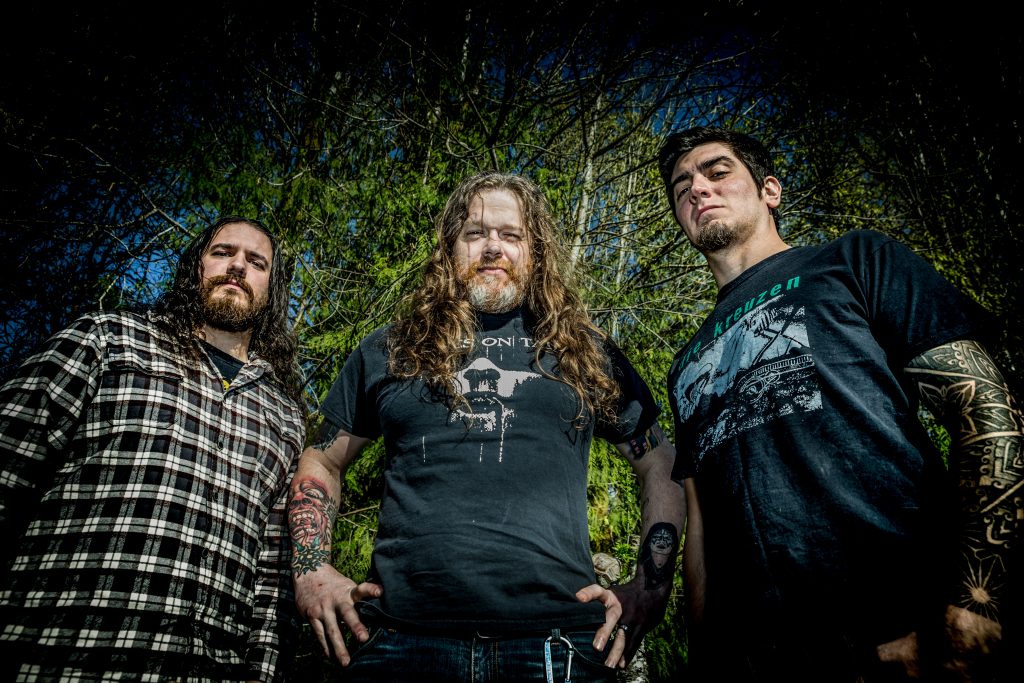 The next band also sounds a bit doomy, but in a totally different way than Fister. Mos Generator is more like Black Sabbath's doomy hardrock sound. Some influences from '70/'80/'90 rock and progressive rock are also to be heard. Mos Generator already released 6 full-lengths, a compilation, a live album and some splits. Now, founding member Tony Reed (guitar/vocals/keyboards) and his new rhythm section (since 2015), Sean Booth (bass) and Jon Garrett (drums) are back with Mos Generator's seventh full-length. This seventh album is titled Shadowlands and is out since May via Listenable Records. Recommended for sure, so start listening below. You can also read our review of Mos Generator's Abyssinia here.
VELD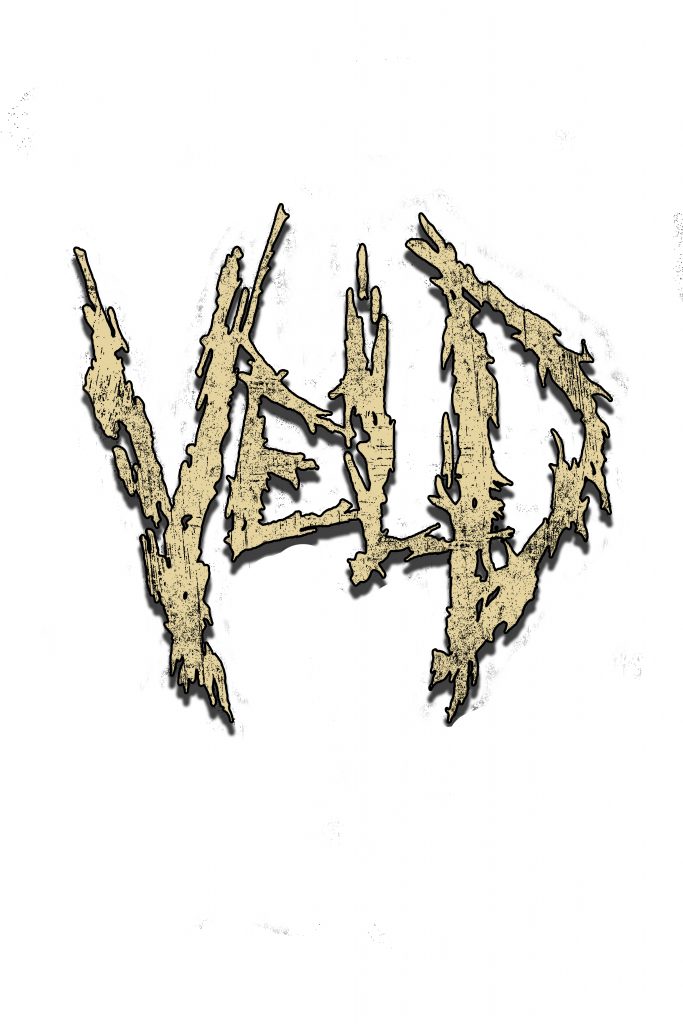 The third band of this Promoting Bands hails from Belarus and consists of Kirill "KILLRY" Bobrik (guitars/vocals), Zlatoyar Siversky (bass) and Mike Ponomarev (drums), together they are VELD. Since their formation in 2001, VELD released 3 full-lengths and a DVD. The last of those full-lengths is 2015's DAEMONIC: The Art Of Dantalian. Now, these Belarus' blackened death metallers have added a fourth full-length to this list. This fourth album, titled S.I.N. is released on June 15 (EU, USA: July 6th) via Listenable Records. However, VELD's line-up on S.I.N. is different compared to their earlier mentioned, current line-up. The only stable member is guitarist/vocalist Kirill "KILLRY" Bobrik, but as he is VELD's mastermind and founding member, this is logical. On S.I.N. Tomasz Wawrzak takes care of bass duties, while Romain Goulon handles the drums. The latter one you may know from Benighted and/or Necrophagist. Besides them there is also a guest on S.I.N.: Karl Sanders, known from Nile. This new VELD album is definitely great! You can listen to it below!
Novaria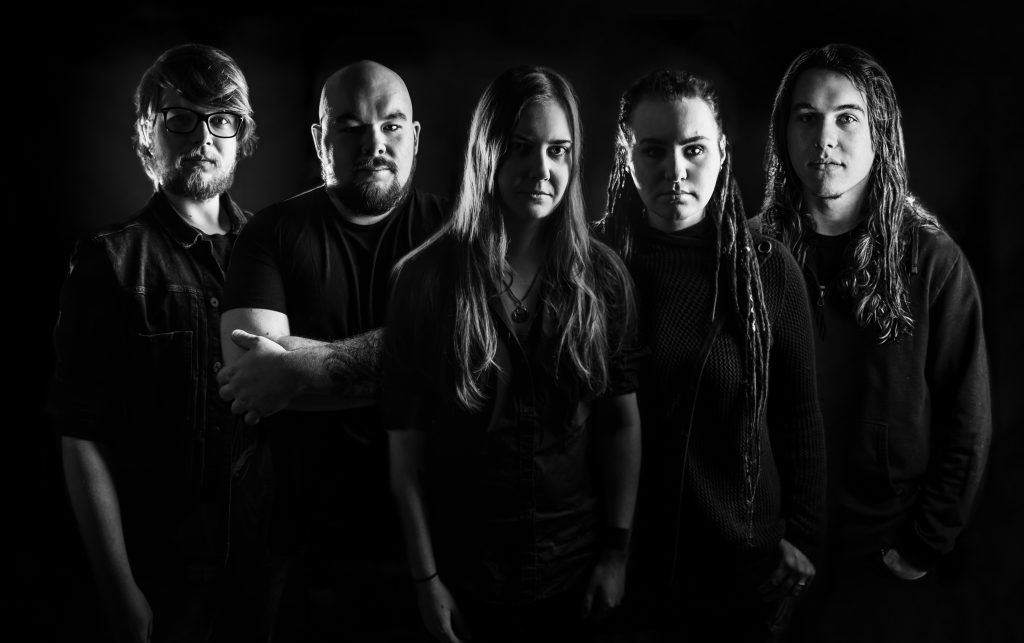 The next band is still pretty new. Novaria, consisting of Kelly Thans (vocals), Moniek Roeloffs (guitars), Cas de Riemer (guitars), Jasper Velberg (bass/vocals) and Rob Dekker (drums) just formed last year and released their first EP, which can be listened to here, in December. Hailing from Amersfoort, The Netherlands, these atmospheric metallers deliver a very promising sound on their first EP. Very well played, heavy, dark and atmospheric combined with the strong vocals of both Kelly and Jasper, this for sure is a band to keep track of. This EP is, especially for a debut, fantastic and is very promising for future Novaria-material. Below you can watch their recently released video for Blindsight, a song coming of their EP.
Mouflon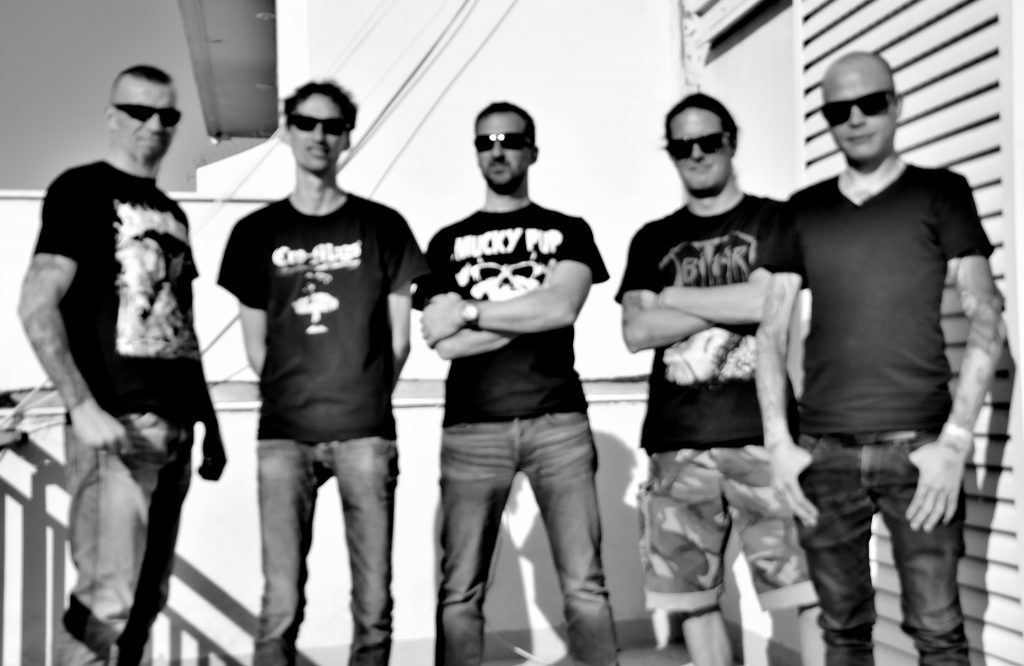 The last band of this part of Promoting Bands comes from Arnhem, The Netherlands. RJ (vocals), Richard, Peter (both guitars), Tijl (bass) and Rutger (drums) together are death metal band Mouflon. RJ is the newest member of this quintet, he is Mouflon's frontman since last year. Mouflon's music is heavy, inert and destroying. This bulldozes everything and everyone. This year, their debut full-length, titled Devastations, will come out. This will be accompanied with an album release show in De Brigant, a venue in Mouflon's hometown Arnhem. Below you can listen to Remembered By Skin, coming of Devastations. Do you like it and do you think you can handle getting bulldozed by Mouflon? Yes, then De Brigant in Arnhem is the place to be on November 30th!
Mouflon Facebook
Album release show Facebook Event
Hi!
I'm Tim van Velthuysen and I started DutchMetalManiac back in 2014. I'm 29 years old and I live in Nijmegen, The Netherlands. Of course, I like metal, but I can also appreciate other musical styles.
In addition to DutchMetalManiac I also have a personal website on which I'll post various things that won't fit on DutchMetalManiac, but might be interesting for you as well. It's in Dutch though.