Hey,
It's time for the third Promoting Bands part in 2019! We also have an exclusive Dutch track premiere of the very first single from a quite new band included!
If you want to check out the earlier parts of Promoting Bands, you can do so at the links below.
Part 1
Part 2
Part 3
Part 4
Part 5
Part 6
Part 7
Part 8
Part 9
Part 10
Part 11
Part 12
Part 13
Part 14
Part 15
Part 16
Part 17
Part 18
Part 19
Part 20
Part 21
Part 22
Do you want your band to be part of an upcoming part of Promoting Bands? Don't hesitate to send us an email, Facebook or Twitter message!
\m/
Tim van Velthuysen
Trep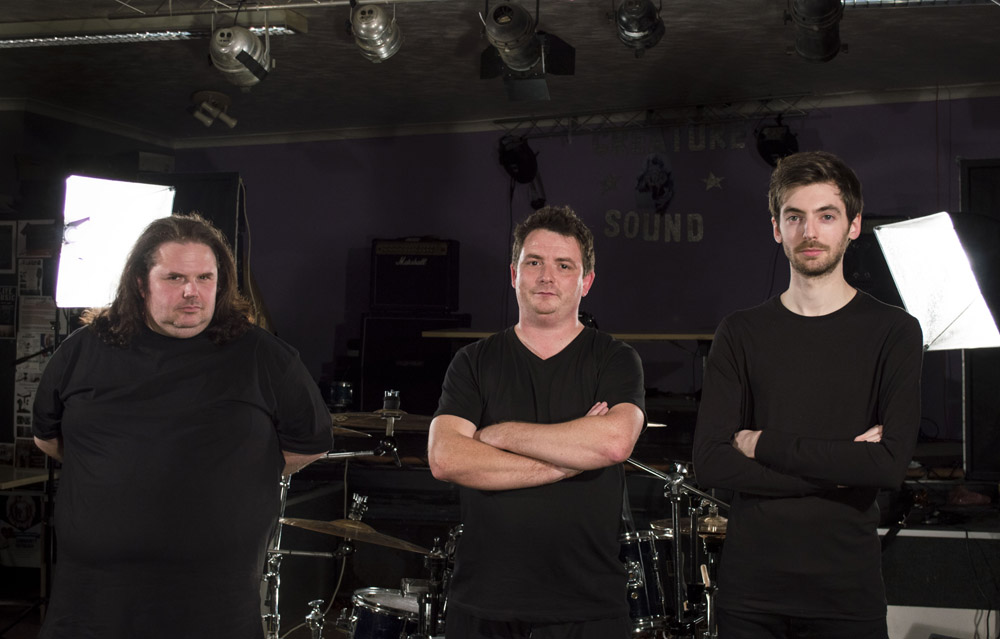 Trep, coming from the UK and consisting of vocalist/guitarist Rhys Evans, vocalist bass player Sam Green and vocalist/drummer Max Hill, plays music that can be described as heavy rock. Trep's heavy rock also regularly contains elements from prog and metal. A first demo titled Silence The Crows followed soon after their formation in 2017. In January this track was re-released as single of Trep's upcoming debut EP. This debut EP is titled Lucian and will be released on March the 18th. Lucian is a nice EP for anyone who likes heavier rock. A thundering bass like in It'll Never Happen, strong drums like in The Time You Have Lost, roaring guitars like in Silence The Crows and a bit catchy, but very fitting vocals, all this is present in the 24 debut-minutes of Trep's Lucian. You can watch the video for Silence The Crows below.
Trep Facebook
Trep Instagram
Trep Twitter
Esprit D'Air
Spacy electro-sounds, a grooving vibe varying with melody, sometimes a nice guitar solo and melodic vocals. The London-based band Esprit D'Air combines this all in a very well-done way with lyrics that are part Japanese, part English. After a short period that started in 2010, Esprit D'Air stopped in 2013. Three years later Esprit D'Air reformed, after which a few singles followed. In 2017 Esprit D'Air released their full-length debut, titled Constellations. After Constellations they also released a few singles. The most recently released single is Amethyst. This single, which you can listen to below, was released on February the 22nd. This track is, based on Esprit D'Air's earlier material, not the heaviest material they can play. Amethyst is pretty piano-driven and melodic, done in a very nice way. However, the strong drums, the phenomenal guitar solo and the tight riffs in this track also show a bit of what Esprit D'Air is capable of on the heavier side.
Esprit D'Air Official Website
Esprit D'Air Facebook
Esprit D'Air Instagram
Esprit D'Air Twitter
Efreeti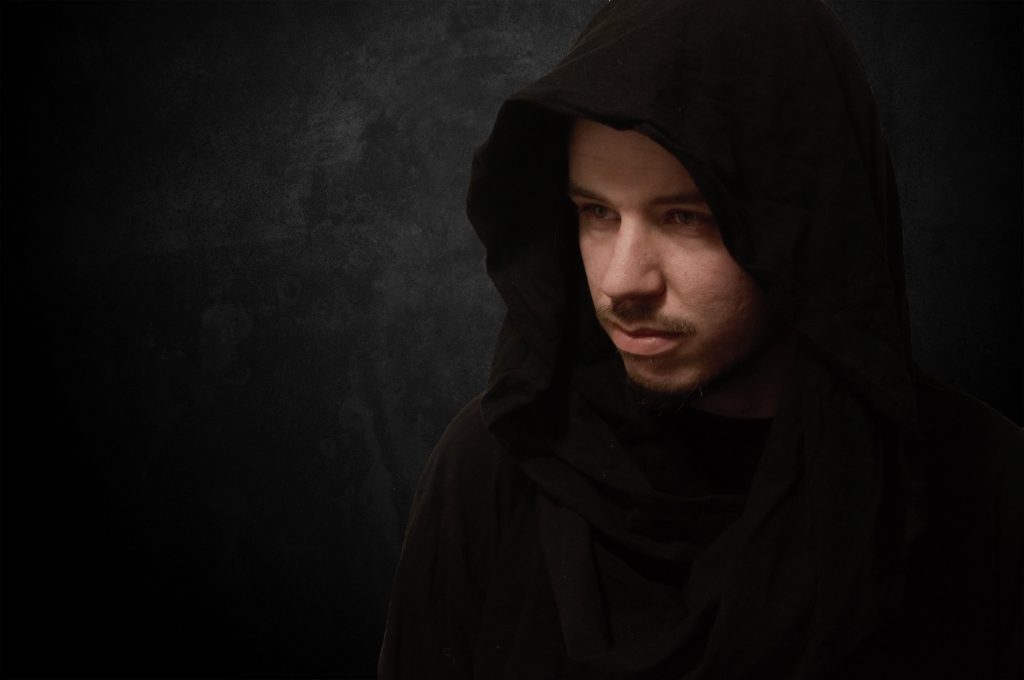 The Norwegian extreme metallers Efreeti started in 2009. Two years later they released their debut demo, titled Sulphur Lake. In 2015 it was time for Efreeti's debut full-length, titled Chapter One. This year Efreeti, consisting of guitarist/vocalist Kristian "Creep" Vetland Wangberg, bass player Marius "Cunt" Solli and drummer Herman "Badass" Birkeland, brings us no less than two full-length albums. The first material from Efreeti since Chapter One, and 2019, is Mother of All. This album was released in January and contains a nice dose of musical violence which sounds quite dark. However, Mother of All is definitely not only about heavy and fast playing, it also contains some longer instrumental parts and also sounds quite progressive at times. The second 2019-album from these Norwegians isn't released yet. This album will be called Man of Sand and will be released on March the 8th. However, Efreeti recently already released two tracks from Man of Sand: its title-track and Its Inner Pain. Both of these tracks sound awesome! Below you can check out the video for Its Inner Pain.
Face of the Moment

The next band, Face of the Moment, is a band that only exists for a short time. Face of the Moment, consisting of Simon Eriksson and Ryan Thomson, only started last month. On March the 8th their debut single, titled Erase, will officially be released. However, we from DutchMetalManiac are proud that we can give you the Dutch exclusive premiere of Erase. You can listen to it below. After a bit of building-up in which the music and the vocals get more upfront, we hear nicely pounding metalcore with Simon's dirty and raw shouting vocals added. Halfway a bit of an atmospheric vibe can be heard, which is a welcome addition to this track. This part of Erase, as well as the part that's following, in which we also hear a nice solo by Ryan, clearly show another Face of the Moment-side than the part at the start does. The entire track surely is very nice and shows different sides of this band, in which it also gets very clear that Face of the Moment mixes different influences into their music besides metalcore.
Face of the Moment Facebook
Face of the Moment Twitter
Terrorbyte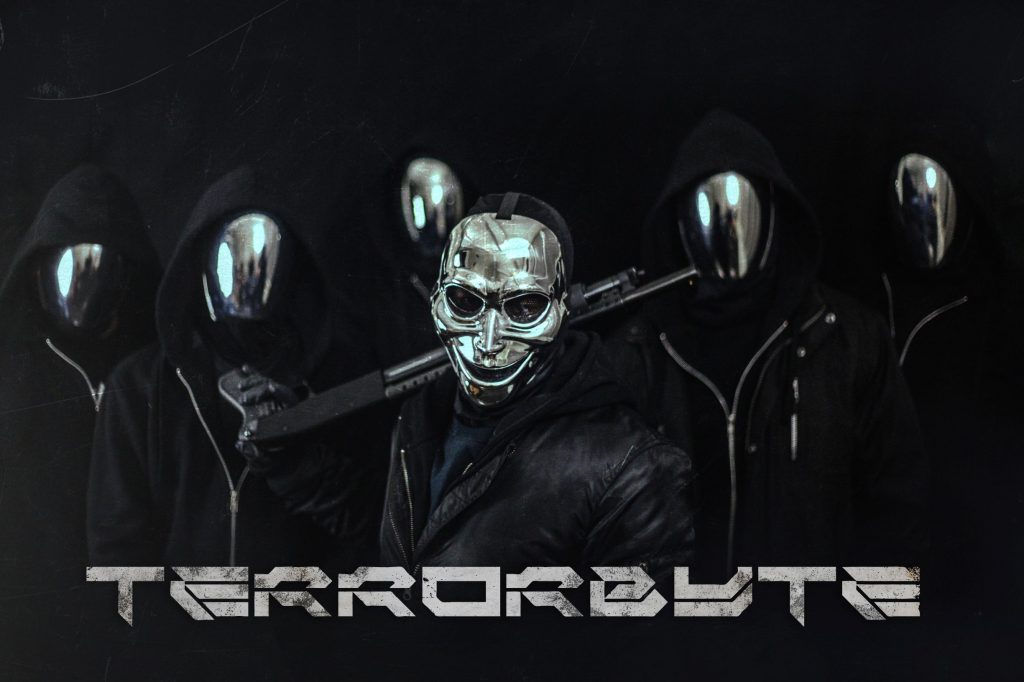 Exploding pounding industrial metal with a very grooving vibe that at times also feels like nu-metal. Sometimes Terrorbyte's music reminds of bands like Slipknot and Linkin Park, but they mostly remind me of King 810, but in an industrial way, especially due to the intense vocals. In 2015 Terrorbyte released their debut FU/FM, which can be heard on their Bandcamp. Soon Terrorbyte will release a successor of FU/FM. This album will be titled Crimewave. Recently Terrorbyte already released two tracks off this upcoming album: Helios and Worldstar. Both tracks are awesome and they each show a different side of Terrorbyte. Below you can watch the video of Worldstar.
Terrorbyte Facebook
Terrorbyte Instagram
Terrorbyte Twitter
Hi!
I'm Tim van Velthuysen and I started DutchMetalManiac back in 2014. I'm 29 years old and I live in Nijmegen, The Netherlands. Of course, I like metal, but I can also appreciate other musical styles.
In addition to DutchMetalManiac I also have a personal website on which I'll post various things that won't fit on DutchMetalManiac, but might be interesting for you as well. It's in Dutch though.